Wishing Philipp Polonyi, Contamac's Chief Commercial Officer, Success in Future Endeavours
by Martin Conway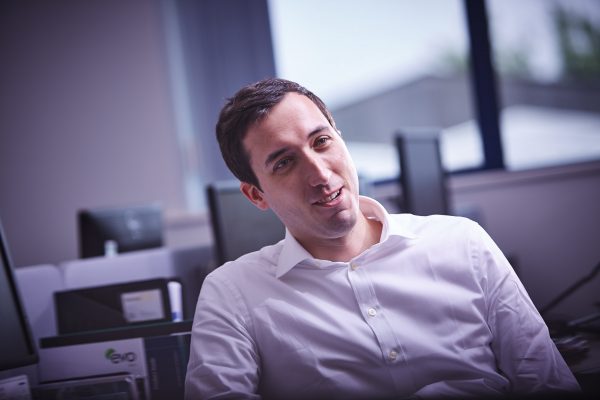 Philipp and I joined Contamac on the same day over 11 years ago. He was new to the industry, and I had been recruited to head up professional services in the UK and Europe.  The time has come for Philipp to move on in his career, but before he departs, I wanted to share some reflections on our time together at Contamac and in the industry.
Part of my role was to provide training sessions for the sales team, some of whom had been in the industry for some time and some less so. Philipp was new to the business and therefore had no knowledge of either contact lenses or materials. I remember finishing these sessions feeling as if I'd been through a viva examination. He was never satisfied until he had fully understood not only the topic under discussion, but with endless questions about the background to the subject. Several times I found myself returning to the textbooks I had left behind years earlier just to prepare myself for the next session!
His passion for football and sport, in general, is an integral part of his being, and he was responsible for organising the first "Contacup" football tournament at EFCLIN. This has since become a permanent part of the social calendar for the more energetic members each year.
"Sports serve as a great leveller, so it seemed obvious to me that, as an alternative to the established golf gathering at EFCLIN, it would be nice to give industry friends a platform to meet and connect outside of the congress and lecture hall. It is pleasing to see that this resulted in new connections and friendships over the years," Philipp reflects.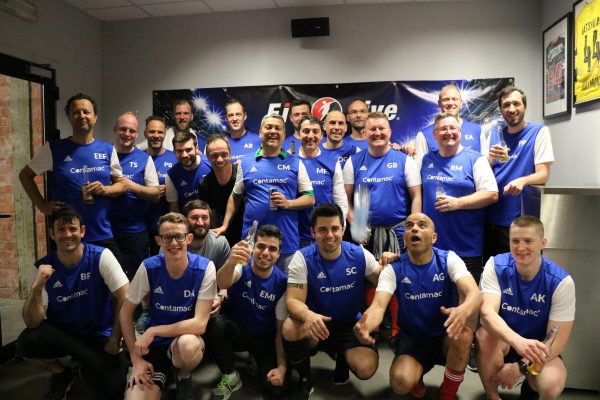 His sporting acumen and ability to communicate meant that he soon established himself within the speciality contact lens industry.
Rob McGregor recognised the potential in this young man from Germany at the very start of his career with Contamac and encouraged his growth within the company at a pace that perhaps would not have occurred in another organisation. Every challenge was met with the same thoroughness and attention to detail that he has shown in all of his dealings and he was eventually appointed as Sales and Marketing Director in 2014.
Over the years, Philipp has been a key part of Contamac's growth and development; from the company rebrand and numerous product launches, to the facilitation of the Queen's Award for Enterprise: Innovation in 2016 – an achievement that we hold with great pride.
Following on from the Queen's Award for International Trade in 2012, this second award recognised Contamac's Definitive range of latheable silicone hydrogel materials, the first range of silicone hydrogel contact lens materials for the speciality contact lens industry. With hard work and determination, Philipp led this project from start to finish, resulting in a second award of such prestige.
Looking back, Philipp explains "being invited to Buckingham Palace and meeting the Royal Family, together with my colleague Simon Wyatt, was without doubt one of the most memorable experiences during my time at Contamac."
As a key player in laying foundations and building relationships in new markets across the globe, it is clear to see that Philipp has certainly made his mark.
It is now time for him to move on with his career, building on the knowledge and experience he has gained over his time with Contamac.
In his closing remarks, Philipp thanks Contamac for the opportunity and expresses his confidence in the team: "I have been very privileged to work alongside a fantastic group of people across all departments at Contamac whilst forging great friendships in the industry. I am grateful for the opportunities I was given and have no doubt that the team here at Contamac will do a great job going forward!"
We wish him well in his future endeavours and thank him for the contribution he has made over the past 11 years.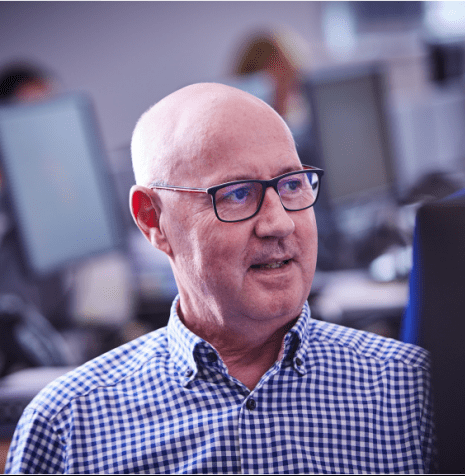 Martin Conway has over 40 years' experience in the contact lens field as a qualified Contact Lens Optician. He is registered with the UK General Optical Council on the Speciality Contact Lens Register. Martin is a fellow of the British Contact Lens Association (FBCLA), and The International Association of Contact Lens Educators (FIACLE). He has served in the Professional Services role as an educator and clinical adviser on behalf of both Sauflon and CIBA, and now acts as Professional Services Consultant for Contamac. Martin has lectured extensively in Europe, Asia, Russia, North and South America and the Middle East.