Taking Back Control of Myopia Management
By Martin Conway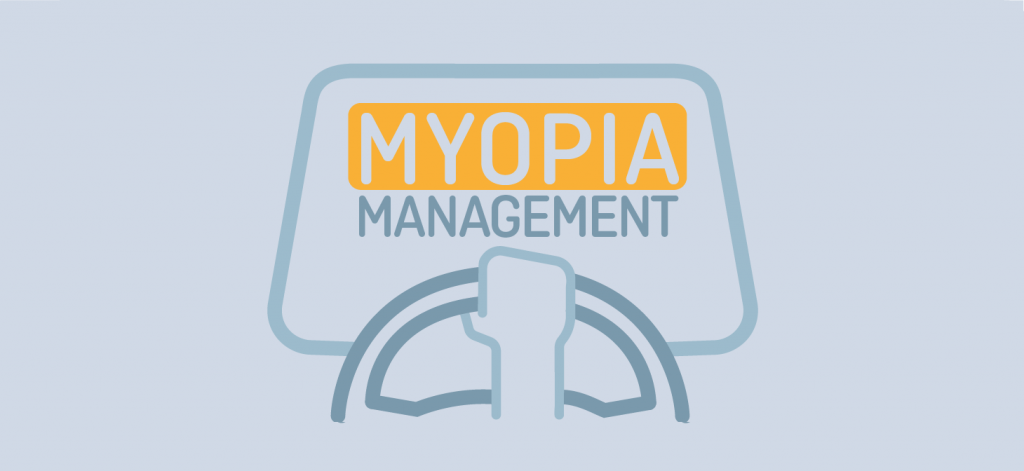 I have been spending a lot of my time lately on the expanding development of scleral lenses and, with that, the need for educational resources to support their increased use. I suppose that the satisfaction one gets from seeing an improvement in comfort, visual acuity and quality of life for a patient that has struggled for sometimes years with other options is immediate and, in some ways gives a sense of satisfaction that is not present when one considers myopia management.
This is a new term that has replaced the use of myopia control. The word "control" confers the notion that we can predict the outcome for something that has not yet occurred, and whilst there may be indicators that a given child is heading towards becoming more myopic, we have not been able to guarantee to parents that the treatment we recommend has a predictable outcome.
As a result of the increased research activity over the past decade or so, we are now able to see the results of various treatment options and so maybe we can discuss those options with a degree of confidence that was perhaps missing previously.
Clinical Studies are published sporadically and, for the average practitioner, it can be difficult to put together each piece of the jigsaw puzzle into a coherent picture of what is actually happening.
Thankfully, there are experts in the field that collate all of the available information and arrange it in easily digestible forms for us all to broaden our knowledge base and improve our practice.
I recently came across two prime examples of this information. The first is a webinar by Jeff Walline on the GPLI website1, and the second is an infographic produced by the International Myopia Institute2.  I will leave the details of both at the end of this article.
From both the webinar and the infographic, it would appear that all currently available treatment options have similar effects on the progression of myopia in children. These options include Atropine, Novel Spectacle Lenses, Multifocal Soft Contact Lenses and Orthokeratology. (The use of Atropine is governed by regulatory bodies and is not available to all, so I will not discuss that option here).
We in the optical profession should be encouraged by the results of these studies. They clearly demonstrate that the addition of plus power in the periphery of a lens has an effect on eye growth and that this could be administered via spectacles, soft lenses or orthokeratology.
Initially, it might appear that the larger corporations are set to steal the show, with their larger marketing budgets and disposable options. Particularly so, as current research seems to indicate that there is little to choose between modalities as far as patient benefit is concerned.
Speciality lens manufacturers might view these results with dismay, but I view them differently. These results show that current modalities do go some way to slow progression, but they are well short of complete "control". This leaves the possibility for both orthokeratology and custom soft lens manufacturers to refine their designs with the ultimate aim of stopping progression completely.
Most of the currently available lens designs, including moulded, orthokeratology and soft, are all based upon pre-existing designs for the correction of presbyopia or, in the case of orthokeratology, on single vision correction. The fact that they seem to have some effect on the progression of myopia is serendipitous.
With orthokeratology, plus at the periphery is determined by the patient's prescription. A -1.00 dioptre early myope receives just +1.00 dioptre plus in the periphery, whereas a -4.00 dioptre myope receives +4.00.
We need to discover what the "sweet spot" is and ensure that each eye receives the precise amount of peripheral defocus in order for us to provide the best possible outcome for each patient.
As practitioners, we have developed our skills in measuring and then correcting optical aberrations. Simply adding as much plus as we can muster from a given appliance is not in our DNA.
We should look at where we are now as a starting point. New diagnostic tools are being developed that are capable of not only providing a defocus map similar to that of a topographer but also displaying defocus measurements across the fundus. This should allow for more tailored designs to be produced both in orthokeratology and in soft silicone hydrogels, in a way that moulded lens and spectacle lens manufacturers cannot.
Multinationals will continue to create awareness in the marketplace that individual speciality manufacturers simply cannot, and we should welcome that. On our part, we need to provide innovative designs backed by clinical studies that can supplement the mass-market products and improve our understanding of myopia progression, to the point that we can regain use of the title "Myopia Control".
---
1. GPLI Webinar: Myopia Management Update by by Jeffrey J. Walline OD, PhD, FAAO. https://www.gpli.info/webinar-2021-08/
2. International Myopia Institute Facts and Findings Infographic: https://myopiainstitute.org/resources/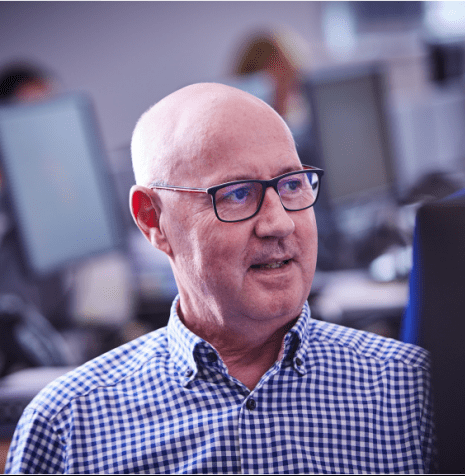 Martin Conway has over 40 years' experience in the contact lens field as a qualified Contact Lens Optician. He is registered with the UK General Optical Council on the Speciality Contact Lens Register. Martin is a fellow of the British Contact Lens Association (FBCLA), and The International Association of Contact Lens Educators (FIACLE). He has served in the Professional Services role as an educator and clinical adviser on behalf of both Sauflon and CIBA, and now acts as Professional Services Consultant for Contamac. Martin has lectured extensively in Europe, Asia, Russia, North and South America and the Middle East.