Every Cloud Has a Silver Lining
by Martin Conway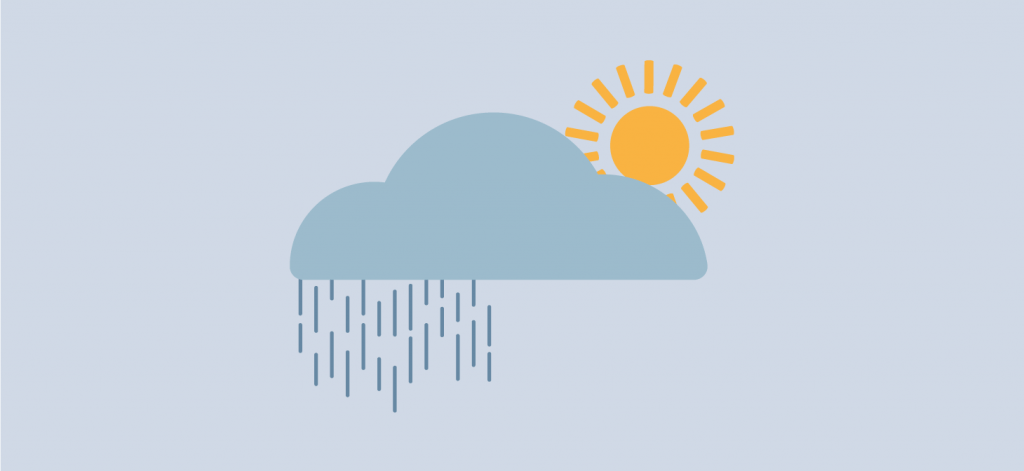 This past year has been like no other for all people and industries across the globe. So, as we approach the end of 2020, I thought I would look at how the global crisis has impacted our industry.
Cometh the hour, cometh the Zoom!
We have all become familiar with the word Zoom. It has now even become a verb that is universally understood and has allowed us to communicate and continue our lives both personal and professional. How fortunate that this technology was suddenly available at precisely the time that the world needed it. "Cometh the hour, cometh the Zoom!" I was thinking.
I was aware of the likes of Skype, but always thought that it was a bit hit and miss and a bit clunky, and so never really got the hang of it – but Zoom was easy, smooth and reliable just when we needed it. Imagine my surprise then when I was researching for this piece I discovered that it had been around for 9 years!
It has taken a jolt such as the current situation for us to suddenly change our ways and adopt technologies that have been around for decades, but which we preferred to ignore and stick to our habitual methods of doing business.
Technology benefits
I am sure that, once life begins to return to normal, we will start to travel to conferences and return to join colleagues in the office for face to face discussions once more. The experiences of the past year will change how often we need to do that forever.
We now know that much of our discussions can take place over Zoom-type software, reducing, but not entirely eliminating business travel and hotel bills. Workers can be trusted to work effectively from home, reducing the need for travel to the office and even the need for as much expensive office space.
We have all known of the availability of this technology, but the crisis has forced change upon us and having sampled the benefits that it offers we will move forward to a point that arguably we should have reached some time ago.
Quality, not quantity
I recently spoke with a colleague who runs his own practice. He told me that, because of restrictions, he was now seeing just one patient per hour. Patients were appreciating the extra time he was able to spend with them and his average dispensing rate for both spectacles and contact lenses was far in excess of his pre-Covid rate.
His moulded contact lens patients had virtually disappeared. Those that had not already switched to online suppliers suddenly preferred to buy online and he was left with his speciality lens wearers – ortho k, sclerals and GP wearers. He suddenly appreciated that the decision he had made 5 years ago to move his practice to speciality products was paying off, the speciality lens business now formed the more dependable core to his contact lens practice and the monthly fees that it generates were essential to see him through the crisis. He has made the decision that, even when life returns to normal, he will continue with the current appointment timings and aim for quality, not quantity. It took this crisis and the changes forced upon him for him to have the time to reassess his working practice.
Migration of patients
I then spoke with a couple of others in the online industry, one of which confirmed that his online lens sales business had noticed a huge increase in new buyers. One online supplier in Hungary quoted a figure of a 70% increase in new customers, and a Spanish online supplier reported a 35-40% increase in new customer sign-ups since lockdown.
Moulded lenses are a commodity that the customer can shop for anywhere along with all of the other branded products that they need on a regular basis. As online suppliers decimate High Streets around the globe and online shopping becomes the norm, the current crisis will accelerate the migration of patients from practices to online suppliers. Even those formally loyal patients will be difficult to retrieve once new, more convenient buying habits are established.
Like Zoom, speciality products have been available to practitioners for decades and all practitioners have been aware of them, but have chosen the easy route promoted by the large corporations. Ortho k, sclerals, GPs and customised monthly soft lenses can produce loyal patients and are a source of referral as well as providing a dependable and profitable core income to a practice. For many practices, it was easier to continue with the way things were rather than to introduce new modalities, invest in training for staff and even upgrade existing skills to make a significant change in their offering.
I am certain that this migration of wearers to the internet providers is an international phenomenon and will not be totally reversed once the crisis is over, and practitioners will eventually realise that they are simply an intermediary between the big corporations and their customers.
Speciality lens focus
As we emerge from the crisis over the next year, many practitioners, like my colleague, will be receptive to the idea of growing the speciality lens side of their businesses. It will be important however to ensure that the speciality lens industry is ready to educate those practitioners, not only in the techniques of fitting these products but in how to communicate their benefits to patients who might all too easily head down the internet route. This education must include a sound business case as well as the usual technical support that we are accustomed to providing. A fees-based structure that demonstrates that the extra time spent with the patient is adequately rewarded, as well as front of house literature that matches the quality of that provided by the multinationals, should also form part of the offering.
Just as Zoom will be part of all of our futures from now on, this may well be the jolt necessary for practitioners to ensure that speciality lenses become an integral part of their practice's offering.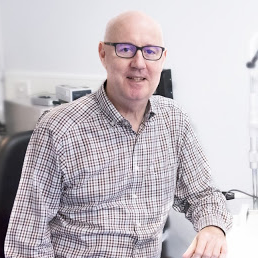 Martin Conway has over 40 years' experience in the contact lens field as a qualified Contact Lens Optician. He is registered with the UK General Optical Council on the Speciality Contact Lens Register. Martin is a fellow of the British Contact Lens Association (FBCLA), and The International Association of Contact Lens Educators (FIACLE). He has served in the Professional Services role as an educator and clinical adviser on behalf of both Sauflon and CIBA, and now acts as Professional Services Consultant for Contamac. Martin has lectured extensively in Europe, Asia, Russia, North and South America and the Middle East.