Class 2020 Online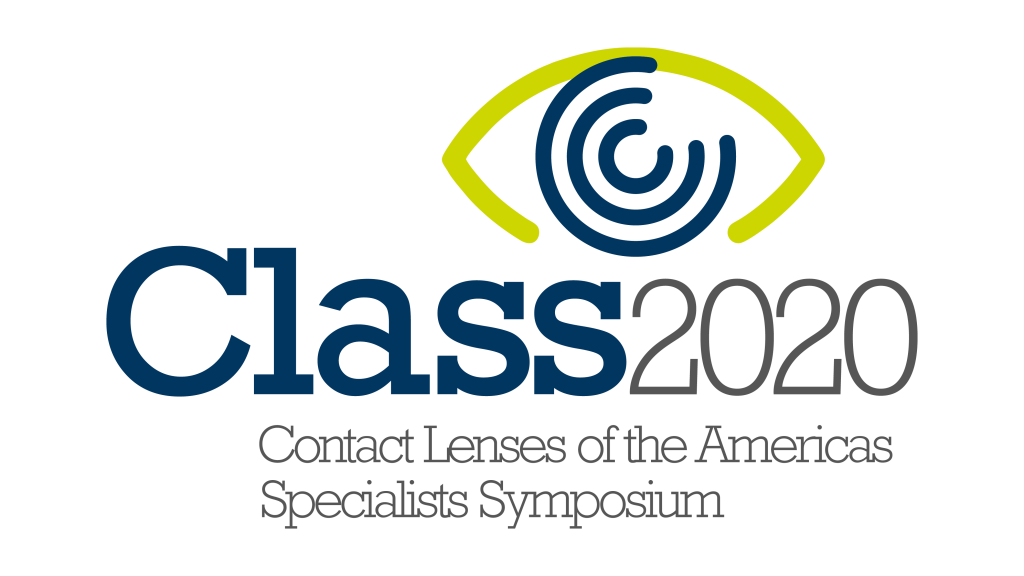 Class Symposium 2020 is anticipated to be a milestone in digital education for the speciality contact lens industry. With an extensive programme spanning over 7 weeks, the event will deliver an array of lectures, workshops and seminars covering a range of topics, from myopia to ocular surface disease. Plus commercial presentations by leading companies in the sector.
Originally, Class 2020 was intended to be held in the picturesque Cartagena, Colombia. However, given the current global circumstances surrounding COVID-19, it was decided to transform the congress into a fully online event. 
The adapted 49-day programme will now be online, free of charge and accessible to all globally. Featuring over 180 lectures from key opinion leaders and specialists, the comprehensive event will have talks available in multiple languages, including English, Spanish and Portuguese. 
Some key talks include Clinical Aspects of Rehabilitating the Ocular Surface with the Use of Scleral Lenses for Patients with OSD, with Greg DeNaeyer; Patient Loyalty, with Luis Fernando Estrada; The Optics of Myopia Control in 2020, with Pat Caroline; and Contact Lenses in Dry Eye Sufferers, with César Lipener. Head over to the Search page on the Class website to see all lectures.
Carlos Mayoral, Contamac's Key Account Manager for Latin America, and the founder of Class Symposium explains, "Ignited in 2018 in Bogota, we had to keep the educational torch lit, despite the pandemic. All efforts made to establish a new event in the Latin American market would be lost, so we had to adapt to the new times and the digital solution was the only way out. The challenges were enormous because none of us knew what to expect. But I believe that the formula found is in line with the Class philosophy: high-quality education, accessible to all, and a meeting point for the entire specialty contact lens industry. In reality, Class now has the opportunity to host a worldwide audience, and numerous professionals from all over the world will have the opportunity to participate. And, thanks to our sponsors, all of this is available for free!"
Class Symposium began in 2018, with the inaugural conference held in Bogota, Colombia. A record-breaking conference in itself, numbering over 970 attendees from 22 countries. A pivotal moment, signifying the appetite for speciality contact lens education in Latin America.
The second Class Symposium took place in Buenos Aires, Argentina in 2019, which was the biggest educational event dedicated to speciality contact lenses ever to be held in Argentina.
At the root of Class is a passion for education, and this remains true in 2020. Starting on November 1st 2020, Class 2020 Online promises to be another ground-breaking event not to be missed.
Find out more:
Visite Class Online en Español
---
Se prevé que Class Symposium 2020 será un hito en la educación digital para la industria de lentes de contacto especiales. Con un extenso programa que abarca más de 7 semanas, el evento ofrecerá una variedad de conferencias, talleres y seminarios que cubrirán una variedad de temas, desde control de miopía hasta las enfermedades de la superficie ocular y también presentaciones comerciales de empresas líderes en el sector.
Originalmente, Class 2020 estaba destinado a celebrarse en la pintoresca Cartagena, Colombia. Sin embargo, dadas las circunstancias globales actuales, se decidió transformar el congreso en un evento completamente online.
El programa adaptado de 49 días ahora estará online, de forma gratuita y accesible para todos en todo el mundo. Con más de 180 conferencias de líderes de opinión y especialistas clave, el evento integral contará con charlas disponibles en varios idiomas, incluidos inglés, español y portugués.
Algunas charlas clave incluyen: "Aspectos clínicos de la rehabilitación de la superficie ocular con el uso de lentes esclerales para pacientes con OSD", con Greg DeNaeyer; "Fidelización de pacientes", con Luis Fernando Estrada; "La óptica del control de la miopía en 2020, con Pat Caroline; y "Lentes de Contacto en Ojo Seco", con César Lipener. Dirígete a la página de búsqueda en el sitio web de Class para ver todas las conferencias.
Carlos Mayoral, Key Account Manager de Contamac para América Latina y fundador de Class Symposium explica: "Encendida en 2018 en Bogotá, tuvimos que mantener viva la antorcha educativa, a pesar de la pandemia. Se perderían todos los esfuerzos realizados para establecer un nuevo evento en el mercado latinoamericano, por lo que tuvimos que adaptarnos a los nuevos tiempos y la solución digital era la única salida. Los desafíos fueron enormes porque ninguno de nosotros sabía qué esperar. Pero creo que la fórmula encontrada está en línea con la filosofía de Class: educación de alta calidad, accesible para todos y un punto de encuentro para toda la industria de lentes de contacto especiales. En realidad, Class ahora tiene la oportunidad de albergar una audiencia mundial y numerosos profesionales de todo el mundo tendrán la oportunidad de participar. Y, gracias a nuestros patrocinadores, ¡todo esto está disponible de forma gratuita!"
El Simposio Class comenzó en 2018, con la conferencia inaugural celebrada en Bogotá, Colombia. Una conferencia sin precedentes en sí misma, con más de 970 asistentes de 22 países. Un momento crucial, que significa el apetito por la educación especializada en lentes de contacto en América Latina.
El segundo Simposio Class tuvo lugar en Buenos Aires en 2019, y fue el evento educativo más grande dedicado a lentes de contacto especiales que se haya realizado en Argentina.
La raíz de Class es la pasión por la educación, y esto sigue siendo cierto en 2020. A partir del 1 de noviembre de 2020, Class 2020 Online promete ser otro evento innovador que no debe perderse.
Saber más:
Visite Class Online en Español