The Contamac Education Series 2015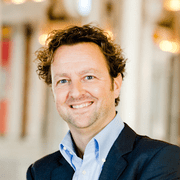 For the 5th year in succession now, Contamac has continued to support global specialty lens education series by making generic basic and advanced courses available to practitioners and students in different parts of the world. The Contamac 2015 Education Series, provided by Eef van der Worp, optometrist, PhD, FAAO, FIACLE, FBCLA, FSLS, this year involved about 15 presentations including live lectures and a series of well-received live webinars, which provides specialty education to different optometry schools that may not normally have easy access to this type of education.
Looking at the list of topics presented (see below for the full playlist), in locations varying from Paris (France) to Bloemfontein (South Africa) and Cennai (India) – but also involving North-America (Portland OR USA and Montreal Canada), then it becomes clear that the future of soft lens fitting is one of the main topics of interest world-wide, although basic RGP lens topics, surely including the revived scleral lenses, are still very popular too. Basically everything involving specialty lens fitting is covered in this Contamac – World Wide Education Series – but the focus in this edition of Global Insight will be on new developments in the field of soft lens fitting.
Eye care practitioners have limited tools available to optimally fit, or choose, the first soft trial contact lens in clinical practice. To the surprise of some and the discontent of others, central keratometry values are not very useful in fitting soft lenses. In other words, there is a very weak correlation between the central K readings and the soft lens fit. In today's contact lens practice, it may be more accurate to use the term "soft contact lens selection" rather than "soft contact lens fitting" as typically a certain lens is selected, almost at random, and placed on the eye to evaluate its behaviour in-vivo. In that regard, contact lens practitioners aim more at finding suitable eyes that fit the currently available stock lenses than at fitting a lens specifically to an individual eye it seems.
Understanding Soft Lens Design and Fitting: what are we actually fitting?
In an average contact lens practice, time and energy are invested in acquiring new lens wearers. But how much do we invest in our current lens wearers to give them the best available lenses today? Perhaps we can reverse the trend that is making soft lens fitting a lost art. Understanding ocular surface shape and elevation (height) data seems to be instrumental in the fitting process. This is why the first chapters of this book will be devoted to just that: understanding ocular surface shape, and in fact redefining they way we analyze the eye in contact lens practice. Quite literally: new terms including tangential shape of the peripheral cornea and anterior scleral area will be introduced, and microns of height as terminology instead of millimeters of curvature to describe the ocular surface shape. This will most probably become the new standard.
Understanding Ocular Surface Shape: the workbench
Measuring techniques, up to recently limited to central keratometry, have been upgraded:first to limbal-to-limbal corneal coverage topography instruments, and most recently to instruments that can measure the limbal area and beyond that – such as Scheimpflug systems, optical coherence tomography, and eye surface profilometry, thus helping us better understand the shape of the cornel-scleral junction and the anterior surface. Studies by Hall et al [8] have indicated that there is a direct relationship between corneo-scleral shape and soft lens fitting characteristics. Additionally, we have ways to better measure, analyse and understand the shape and geometry of currently used soft contact lenses.
A Game Changer
Interestingly, despite all material, replacement frequency and contact lens care developments in recent years, we are still facing high dropout rates. It may therefore be time to see whether we can do things differently.  Potentially we may be off to a new beginning, changing or altering our approach in the way we that we fit and evaluate soft lenses going forward. This may be a game changer.
United
Working together – manufacturers, educators, researchers, eye care practitioners and professional organizations – we could all help elevate soft contact lens fitting to the next level. This, and new technologies, may enable us to improve our understanding of soft contact lens fitting, and change the contact lens practice of the future.
Comments
Sure Seale:
"The Skype lectures we had over the past 2 weeks were very informative and interesting. A greater understanding and perspective was created by the students regarding RGPs and sclerals. There was great appreciation for the comprehensive, clear (and somewhat entertaining) PowerPoint's that were presented to us, we enjoyed listening to Eef van der Worp. The knowledge gathered in these sessions will be beneficial for our studies as well as in practice in the near future. Thank you Eef van der Worp."
Carissa Cronje:
"It was such a big privilege to have class with Eef van der Worp. His enthusiasm of RGP's is contagious and inspired us to be more open-minded on this specific topic. He gave us another perspective on the things we have already learnt and that adds depth and greater understanding to our knowledge. It also makes us aware that contact lenses are internationally used and that the development and improvement are ongoing. He is very humble and he keeps us interested during the lecture."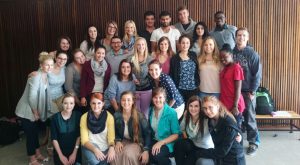 Dr. Rajeswari Mahadevan, PhD, FIACLE, FSLS, FPROSE, FBCLA, EDHM, HOD – Contact lens clinic, Medical Research Foundation | Associate Professor – Elite School of Optometry | Director – Contact lens course from SN academy, Sankara Nethralaya:
"Dear Eef, EIVOC was a grand success with 1300 delegates attending the conference! Your lecture was well taken, and many were happy to see and hear you through Skype. I am thankful to you for the time and effort that you have taken to make this happen. Schools of optometry were so happy to have your book for their library. I am sure these lectures are going to impact the way practitioners handle scleral and soft lenses in future. Hope to see you at some conference soon. It will be great to have you here with us some time. Thank you so much once again."
Dr. Matthew Lampa, OD, FAAO | Associate Professor | Chief of Contact Lens Services from Pacific University College of Optometry:
"On behalf of our students and the contact lens department at Pacific University I wanted to say thank you for your continued support of Dr. Eef van der Worp.  At Pacific we have a contact lens elective in which the third year students are allowed to participate in (nearly the entire class enrolls and the only ones who do not, in my experience, are those that have clinic or laboratory conflicts).  Within this course we cover a broad range of contact lens topics (most of which relate to specialty lenses) and Dr. van der Worp has participated for several years now and is a clear standout!  His engaging and rich informational style resonates extremely well with the students as evidenced by the feedback we receive from them.  He is seen as a world leading authority on so many specialty contact lens topics it is a real treat to be able to have that knowledge shared with out students and I believe makes a lasting impact in the way in which our students perceive, design and prescribe contact lenses in there practice while with us at Pacific and into their careers. Thank you again!"
Professor Langis Michaud, OD, M.Sc. FAAO (Dipl) | Fellow – British Contact Lens Association (FBCLA) | Fellow – Scleral Lens Education Soc. | Professor – Professeur titulaire at École d'optométrie de l'Université de Montréal:
"Dear Eef, Thanks for your contribution. Great as habitual. Very well received from our side… . Plan to do the same next year – no question."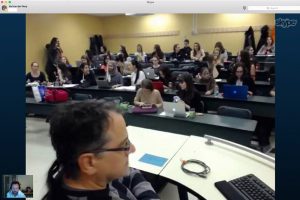 Soft Special Edition Newsletter
Also in line with Contamac's World Wide Education series, since 5 years Contamac continues to be the sole sponsor of Soft Special Edition, a quarterly newsletter on soft specialty contact lens research, developments, designs and materials. Currently the newsletter is gearing up for its 23th publication (www.softspecialedition.com). All previous editions can be viewed through the 'archives' link on the website. Readers from all over the world have subscribed to this new educational newsletter, which is available free of charge to any eye care practitioners and is kindly supported by Contamac Ltd. To sign up, simply visit the Soft Special Edition website.
The 2015 publications included the contributions of renowned world leaders in the field of contact lens research and education, including:
Contact Lens Dewetting: Assessment of Lens Biocompatibility with the Tear Film Dorota H. Szczesna-Iskander PhD Wroclaw University of Technology, Wroclaw (Poland)
Myopia control with soft contact lenses, what is possible? Percy Lazon de la Jara PhD, BOptom FIACLE FAAO Head of Clinical Research, Brien Holden Vision Institute, Sydney (AU)
Customized soft lenses based on sagittal height segments Mario Rohnert Product engineering and Project Management at Hecht Contactlinsen GmbH (Freiburg, Germany)
Ocular topography and soft contact lens fit Lee Hall BSc (Hons) PhD FBCLA Investigator at Visioncare Research and Visiting Research Fellow at Aston University (UK)
The Contamac World Wide Educational Series 2015
| | | |
| --- | --- | --- |
| Elevating the Art of Soft Lens Fitting – Congress d'Optométrie et de Contactologie | January 18–19 | Paris (FR) |
| The Learning Curve: using height in CL practice, OVN congres | February 8–9 | Den Bosch (NL) |
| Soft Lens Fitting: the potential benefits of using SAGs – CLSS | March 13–15 | Billund (DK) |
| Corneal Topography, Improving RGP lens fitting (Live web lecture) | April 8 | Bloemfontein (SA) |
| Fitting the irregular cornea & scleral lens fitting (Live web lecture) | April 15 | Bloemfontein (SA) |
| The Lost Art of Soft CL Fitting – EFCLIN | May 7–10 | Venice (IT) |
| Using SAG height to improve soft lens fitting – EFCLIN | May 7–10 | Venice (IT) |
| The Future of Soft Lens Fitting Starts Here (Live web lecture) | May 13 | Bloemfontein (SA) |
| Elevation – And The Lost Art of Soft Lens Fitting – EIVOC | August 14 | Cennai (India) |
| Beyond the Corneal Borders – The future of fitting the irregular cornea? | August 15 | Cennai (India) |
| The Lost Art of Soft Lens Fitting – University of Minho | September 16+17 | Braga (PT) |
| The Future of Soft Lens Fitting – ECLSO | October 16–19 | Izmir (TU) |
| Scleral Lens Fitting Update – ECLSO | October 16–19 | Izmir (TU) |
| New Technology in Contact Lens Practice (Live weblecture) – Pacific University | November 9 | Forest Grove (USA) |
| New Technology in Contact Lens Practice (Live web lecture) – University of Montreal | November 18 | Montreal (CA) |