Reflecting on Michele Cornely's Years at Contamac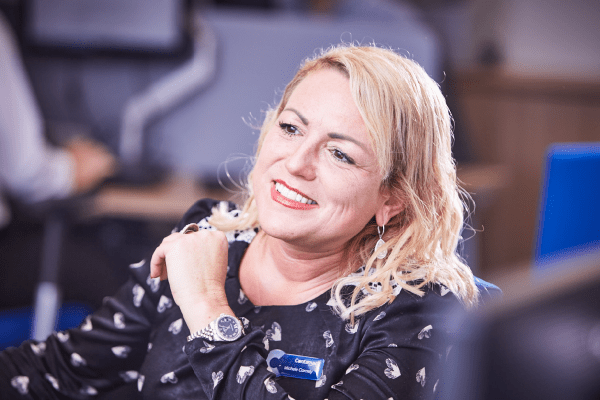 In January 2020, one of Contamac's long-standing employees, Michele Cornely left the company for pastures new. We look back on Michele Cornely's Years at Contamac.
How did it all start? When did you join Contamac and for what role? How has this changed over the years?
It all started almost 14 years ago, in June 2006 when I started as an Account Executive. To start with I was very much office-based, looking after our house accounts. We had a team of sales executives who were out on the field, so my role was to support them in-house. As with everything, things change, people came and went and I started getting more involved with other accounts. My first real experience of a field job was the Brazilian accounts, which at the time were mostly dormant. I started visiting those accounts and rebuilding relationships, and we now have a significant amount of business in Brazil, thanks to all the team who supported and continued the work I started. Having proven myself with my first territory, I started to get more and more involved with other territories like the UK, Russia, USA, some European countries and others, becoming an Account Manager. I was also appointed Office Manager during my time, which enabled me to learn a whole new different set of skills. To summarise, it has been an ever-evolving role, and that is why I enjoyed it so much, there were always new challenges and new opportunities to learn and work with some great people. 
How much has the company changed/evolved while you've worked here? 
Well, I think there were 23 of us when I started in 2006. I'm not sure how many employees there are now exactly, but I know there are at least 5 times that now! I think the main thing to point out is not just how much the company evolved, but also how it remained true to its ethos and its core "family business" at the heart of everything. 
What are some of the most exciting/interesting projects you've been a part of?
Every single new product we launched over the years was always exciting for us salespeople. So we were always involved in it way before they were launched. If I had to pick one project or product, it would be the launch of the Definitive as it was the first-ever lathable silicone hydrogel to hit the market. It was launched in Vegas (my first visit to the sin city) and the launch party was a hell of a party!
What have been some of your Contamac highlights for the past 13 years? 
So many… becoming a manager, for instance. Working in the USA was another big highlight. It had always been a dream of mine to work in the USA and I had the best mentors in the business. Visiting so many countries around the world – I'm a small-town girl who left Brazil at the age of 22. I had never travelled outside South America before, all of a sudden I'm globetrotting! Becoming an EFCLIN board member, what a highlight that is! To be trusted to sit on such an important board making decisions that can affect businesses all over Europe and beyond was a massive honour. Also meeting so many amazing people, working with geniuses, laughing until you cried in the sales office, contributing in some way to improving people's eyesight, moving to the new Shire Hill premises, the 25th Anniversary party, all these things will be forever in my heart as part of my story. 
What will you miss the most? 
Without a doubt, the wonderful people. The colleagues at Contamac, AKA Contamates, the customers, the industry friends and associates, the comradery, the love, laughter and experiences all these wonderful people brought to my life over the years.
I would like to say a massive thank you to every single person I had the pleasure of meeting inside and outside of Contamac over the years. I always had the most pride in carrying the Contamac flag wherever I went because I sincerely never worked for a more honest, loyal to its customers and employees' company. To all my friends and colleagues, carry on having fun and doing the amazing job you do. I will miss you all every day, you will always be part of my family, my story and my heart.
Contamac thanks Michele for her dedication and hard work over the years and wish Michele and her family the best for the future.