Insight IOL
By Simon Wyatt
We have come to the end of another busy Congress season, hopefully encouraged and enlightened, but certainly with more air miles! Enjoying the brief summer break before we start again. Some lucky attendees (myself included), will head to the beautiful Indonesian island of Bali for the APACRS at the end of July.
For Contamac the recent EFCLIN and ASCRS Congresses gave us the opportunity to launch new products with a 1S (one side finished) version of our HI56 hydrophobic material, and a new delivery system, the ErgoTouchFLY, for which we have secured the global distribution rights.
But before we give more detail on these products, I would like to make you all aware that EFCLIN is now becoming an event with increasing relevance for the IOL industry. The committee have worked hard to find good quality, current presentations from well-respected figures in ophthalmology and now have a full morning dedicated only to the IOL industry. Many of the leading equipment manufacturers exhibit, so it is also an ideal opportunity to see the latest developments and discuss your ideas and plans with them. I would urge you to attend EFCLIN next year in Prague, Czech Republic.

Our semi-finished hydrophobic (HI56) has without question, not only generated interest throughout our industry, but I think has demonstrated that this is the answer to a truly high quality, cost effective hydrophobic IOL. We do understand however that as manufacturers and optic experts, you wish also to have the opportunity to have your own optic, often a toric or multi-focal for the premium market sector. At ASCRS we were therefore delighted to launch our HI56 1S. The posterior side optic has a negatively aspheric optic and the anterior lens surface can be lathed into the manufacturer's own design. This semi-finished 1S product now provides the manufacturer with the ability to create their own unique final optic design, while still reducing and simplifying the production process. We are still providing samples to customers who wish to try this new innovative approach. Please contact Sebastian (sebastian@contamac.co.uk) or Janine (janinew@contamac.co.uk) at the Contamac office for samples.
For many, the ASCRS Congress attendance was well down on previous years as it was held over the Mothering Sunday week-end in the USA, as well as conflicting with the SFO in Paris and MEACO in the Middle East. However we were extremely busy with the launch of the ErgoTouchFLY, the first model in a range of new delivery systems, which Contamac is proud to distribute. As a material manufacturer where "showing" our material has no great significance to the doctors, it was fun to have the injector on our booth so there was something to get the surgeons to play with.
There are many delivery systems available on the market today, but the ErgoTouch product, as the name suggests, provides an ergonomic solution giving the surgeon greater stability and control during surgery.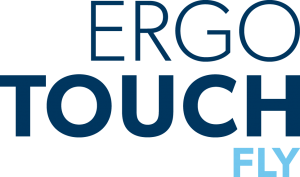 The ErgoTouchFLY is the first version, which is now available in bulk and is provided with a "butterfly" style cartridge. Cartridge sizes are available from 1.8 to 2.6mm, either GMS or a uniquely bonded coating. CE marking is expected by October 2016. Cartridges can be sold separately from the delivery system.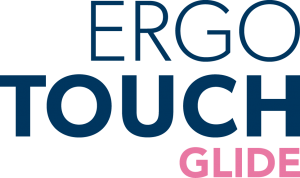 The ErgoTouchGLIDE is scheduled for release by end 2016 and whilst the body of the injector has the same look and benefits of the FLY, the lens is loaded flat into the cartridge, avoiding the possibility of having haptics trapped if not loaded carefully into the butterfly cartridge. Surgeons and their staff all have their own preference, so this option allows choice.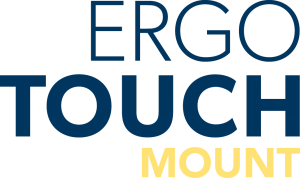 In 2017 the ErgoTouchMOUNT will be available. Again with all the benefits of the Ergotouch family, this pre-loaded delivery system is designed to complement the HI56 hydrophobic as well as all other hydrophobic IOLs.
As our business in IOL materials and accessories continues to grow, I am delighted to report the support team at Contamac grows as well. Sebastian will move to a more business development role and from August will be based back in his home country of Poland. Janine Walker, who some of you will already know, is moving from the contact lens material side to join the IOL team. Janine will be handling many of the administrative tasks that Sebastian was dealing with, including order processing, inventory management and production scheduling. She will be attending ESCRS this year and I hope will meet many of you there.
We have had our office in Colorado USA for nearly 15 years. Until recently the office has only supported our contact lens manufacturers, but with immediate effect Deanna Werber will provide support for our IOL manufacturers. Deanna has spent two years working with me and has attended many of the Congresses, so will be known to you. In addition to providing our US customers with support, Deanna is also managing our product testing in terms of the ISO standards, having worked for many years in FDA regulatory affairs.
We are continuing on a number of new R&D projects and I hope to share some of these with you in the next edition of Global Insight.