Contamac announces appointment of Linda Clark as Company Secretary
Contamac, the world's largest and independent material manufacturer of Intraocular and Contact Lens materials, is delighted to announce the appointment of Linda Clark as Company Secretary.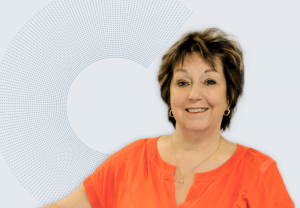 Linda has been the Financial Controller at Contamac for nearly 10 years. During this period she has played an important role in the Finance Department, supporting and facilitating the company's exponential growth.
Linda commented, "It is a pleasure and an honour to accept the appointment of Company Secretary for Contamac Limited. As Company Secretary my new role will allow me the time to concentrate on the ever increasing compliance issues surrounding any manufacturing company, and maintain the company protocols and systems".
Simon Wyatt, Director, added, "We are delighted to have Linda as a member of the board. Her diligence and overall understanding of the company make her a great asset to the team. An important part of her role will be to ensure continuity of supply and mitigate any exposure to risk. Both of these are not only important to Contamac but of equal importance to our customers; in ensuring our continuity we are ensuring theirs".
Contamac is also pleased to announce that Debbie Hauk has been appointed as Finance Manager. Debbie is a qualified FCCA and has several years' of accounting experience in manufacturing companies.