Scleral Lens Education Society
by Maria Walker, OD, MS, FAAO, FSLS

The Scleral Lens Education Society (SLS) is a non-profit educational society whose mission is to teach contact lens practitioners the art and science of prescribing scleral lenses. The SLS provides written, lecture, and video materials on scleral lenses, supporting public education that highlights the importance of scleral lens wear and education. In addition to providing education to practitioners, students, and patients, the SLS fosters a Fellowship program to build and grow the community of practitioners around the world, and is making strides to educate the public and regulatory agencies about the benefits of scleral lenses. The SLS is the go-to resource for all things scleral lenses.
SLS Education
Resources & Materials
One of the primary roles of the SLS is to provide education to practitioners and students. This is accomplished through live lectures and workshops, virtual webinars and workshops, as well as written materials available on our website.  All of our virtual education is recorded and available in the living library, among other educational materials. We have resources for students and beginning practitioners, also providing advanced education for experienced practitioners. We also have a popular YouTube channel that has content for both practitioners and patients, including "how to" videos on handling and applying/removing scleral lenses. In addition to educational materials, we have several templates and protocols for scleral lens management, also available on our website in the clinical resources section.
Educational Credit
As a non-profit educational organization based in the United States, the SLS is committed to providing non-biased scleral lens education that is top calibre. We have long been approved to offer COPE credit for practitioners in the United States who are seeking educational credit for licensure. In 2021 we started offering NCLE approval for our events so that our industry partners can also receive credit for education. We have a presence at most US-domestic and an increasing number of international conferences and events, facilitating workshops (Figure 1), providing lectures, and even hosting social gatherings for our Fellows.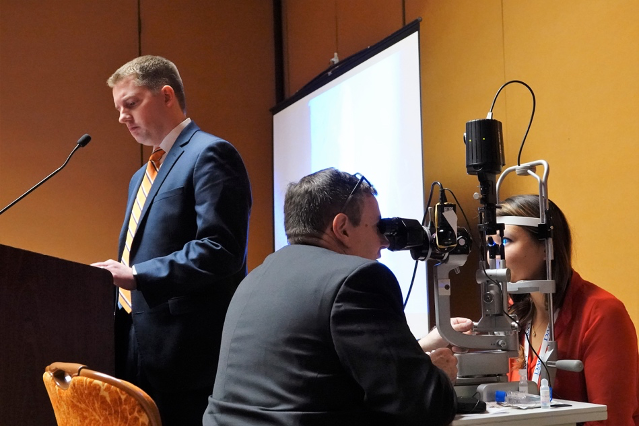 Figure 1: SLS board members present the live demonstration-based workshop presented at GSLS 2020. (Pictured from left to right: Drs. Matt Kauffman, Dan Fuller, Pam Satjawatcharaphong)
Patient Education
The SLS website has plenty of education for patients as well, and this is an area we are intent on growing! Currently, our website has a patient site with instructional videos, information on scleral lens indications, as well as a specialist locator that patients can use to find a doctor near them.  The SLS is supportive of all public health initiatives and has recently begun to make efforts to teach the public as well as legislative organizations about the benefits of scleral lenses. By explaining the indications for scleral lens use and how to safely handle and care for scleral lenses, we better inform potential patients as well as governing agencies.
SLS Fellowship
The SLS is more than a society to disseminate information, and also works to enhance communication and collaboration among specialists in the field. Our fellowship program allows clinicians and researchers who specialize in scleral lenses to apply for fellowship status. The fellowship process includes submitting lectures, case reports, abstracts, and other items that established expertise with scleral lenses.
Once accepted, these fellows are part of our growing community of educators, clinicians, and researchers that communicate with one another and grow this field so that as many patients can benefit from scleral lenses as possible. Fellows have the benefit of being listed in our "find a specialist" map function for patients, and are also invited to socialize and network at our annual Fellow appreciation event at the Global Specialty Lens Symposium each year. One talented specialist will also receive our prestigious "SLS Fellow of the Year" Award, presented each year at this event (Figure 2).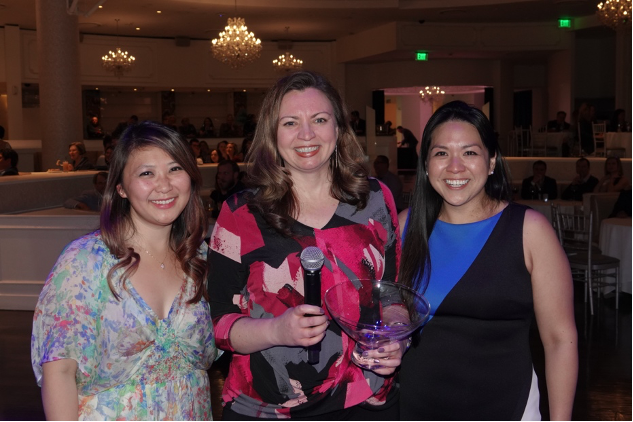 Figure 2: Presentation of the SLS Fellow of the Year at the annual Fellow's Reception at GSLS 2020. (Pictured from left to right: Drs. Pam Satjawatcharaphong, Lynette Johns (Fellow of the Year 2020), Karen Lee)
So check out our YouTube channel, visit our booth at the next (live) conference, attend one of our live or online workshops, and visit our website today to learn more about the SLS and how you can get involved! At the very least, become a member today (it's free!) to get access to all the resources we have to offer.
Thank you to Maria Walker for contributing to Global Insight.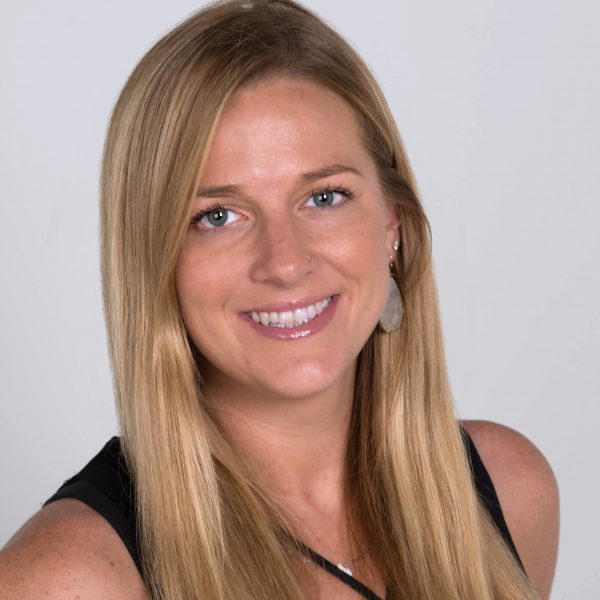 Dr. Maria Walker graduated from The New England College of Optometry with an OD/MS degree in 2013 and completed a Residency in Cornea & Contact Lenses at Pacific University in Portland, OR. She then joined the clinical faculty at the University of Houston College of Optometry and is currently part-time faculty while also completing her PhD, studying the effects of scleral lenses on the ocular surface. Dr. Walker lectures domestically and internationally on scleral lenses and is involved in several research projects at the Ocular Surface Institute and Texas Eye Research and Technology Center at the University of Houston.  She has won several awards related to contact lenses and research and is a fellow of the American Academy of Optometry, a fellow and the current President of the Scleral Lens Education Society, and an advisory board member of the Gas Permeable Lens Institute.