Steve Morgan – Quality Manager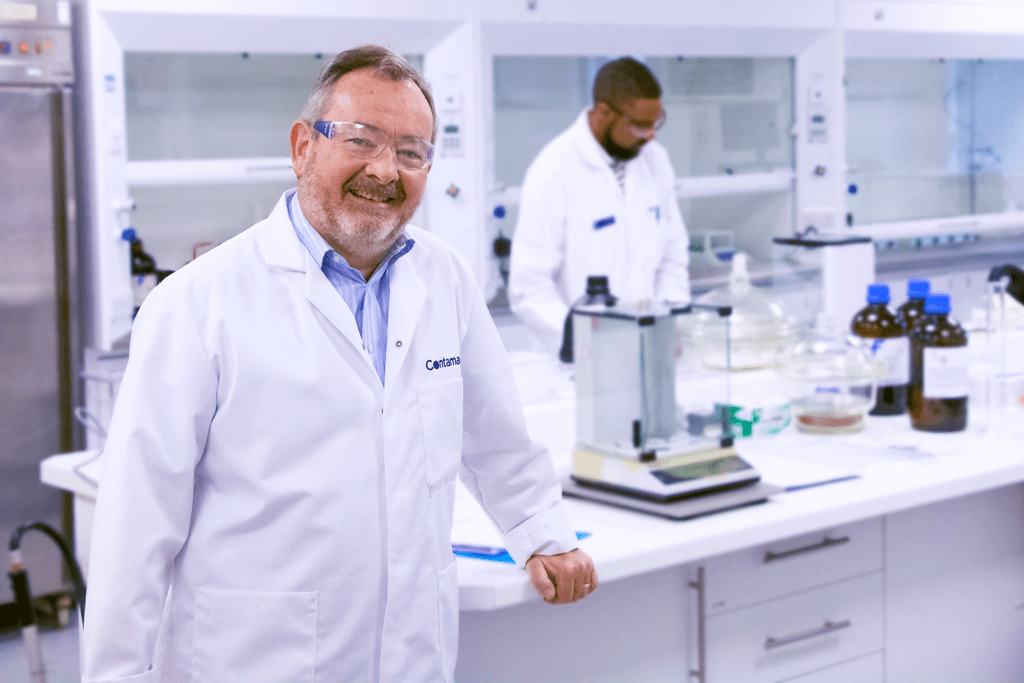 Interview with Steve Morgan – Quality Manager
Please describe your role at Contamac
As Quality Manager, I am responsible for ensuring that the policies and procedures we operate to within Contamac result in products which fully meet the end users expectations, while at the same time satisfying our customers' needs and complying with the regulatory requirements that apply to our industry. The manufacture of contact and intraocular lenses is a highly regulated industry, as both are defined as medical devices under EU and US legislation. Contamac, as a world leader in the supply of the principal polymers used in their production, plays a critical role in ensuring finished devices are safe and effective in use.
What do you enjoy most about working at Contamac and our industry?
During my first six months in the company, I have been impressed and delighted with the professionalism of the team and the hands-on attitude shown at all levels of the organization. The medical device industry in general and the contact and intraocular lens industry specifically, will continue to face significant regulatory challenges in the coming years and I am looking forward to working with my colleagues here in taking Contamac forward to meet them.
What is your professional history?
I hold a BSc in Physics from Bath University and an MBA from the OU. Most of my career has been spent in manufacturing in a wide range of quality and regulatory positions. Prior to Contamac I worked for PA Consulting's Technology Group as Head of Quality for 12 years. During my time at PA I was responsible for managing and improving the company's certified QMS (both to ISO 9001 and ISO 13485). I also supported a wide range of development projects for global medical device and pharmaceutical companies. These were in areas such as auto injectors, inhalers, stents and other medical devices – particularly those which were radical in their use of technology, to deliver enhanced patient benefits.
Our industry is facing a new challenge with the new Medical Device Regulation (MDR) from the EU coming into effect in the coming years. As a material supplier how are we affected by this new set of rules?
The regulatory landscape in Europe is in a period of rapid change. The EU has just recently published the final version of the Medical Device Regulation (MDR) which will be quickly invoked into law within the member states. The MDR, which replaces the Medical Device Directive, represents a significant change in the requirements applicable to medical device manufactures and their key suppliers. For example, there is now an increased emphasis on the need for clinical evidence to support technical files and less willingness to accept historical information from existing predicates.
At the same time, the latest version of ISO 13485 (2016) has been released, which continues the process of driving improvement across the medical device industry and down through the key supplier base. For example, there is now a greater emphasis for organizations to have a risk based approach to all aspects of their quality management. The standard also now places greater emphasis on senior management responsibilities and ownership of quality right across the organization.
Contamac has a responsibility as a critical supplier to the contact and intraocular lens industry to continue to support our customers who produce medical devices.
By holding ISO 13485 certification, Contamac understands the requirements that have to be met and can tailor our quality system to fully support customer needs across the industry.
In your opinion, which are the main challenges that most contact and intraocular lenses manufacturers will have to face?
In my opinion, the practical effect of these changes on our customers are principally twofold:
All CE marked devices will have to be reassessed by Notified Bodies (NB's) against the requirements of the new MDR. Current estimates suggest there are 500,000 devices to be reassessed in Europe within the next three years!
Interaction with NB's will continue to increase both as a result of device registration as well as through planned and unannounced audits.
As a result of these changes, the timetable for completing the transition to the MDR places a huge strain on both manufacturers and NB's – my advice to all medical device manufacturers is to start discussing your plans and requirements with your NB's as soon as practicably possible to ensure the transition activities can be completed in time. Otherwise there is a risk that manufacturers will not be allowed to sell their devices within the EU.
Which are the first steps for any company to adapt to this new regulation?
All companies should conduct a gap analysis between their current systems and the requirements of the new MDR and/or ISO 13485. Having established the gaps, they should use a risk based approach to prioritizing the actions required to close the gaps. From this, a timing and resource plan can be developed to manage the actions and highlight where resource and other constraints exist.
All plans should be regularly discussed with your NB's during visits – in the real world, even the best made plans can be blown off course by events and the best negotiated outcomes are usually the ones without surprises.