Contamac's Founder, John McGregor, Retires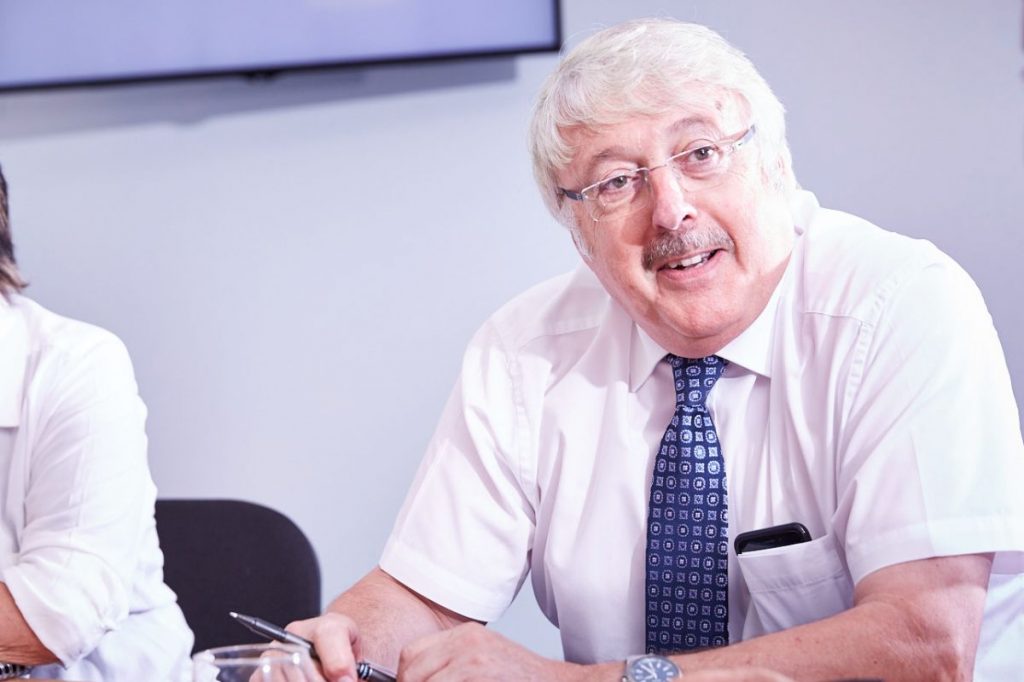 Contamac's founder and chairman, John McGregor, is retiring from his position, 34 years after he first produced a contact lens blank in his garden shed.
The company has grown substantially over the years, now the world's largest manufacturer of contact lens and intraocular lens materials, and a leading innovator in the development of biomedical polymers.
Due to the global pandemic, John was unable to visit customers and friends around the world for a personal goodbye. Instead, it has to be a virtual one.
John reflects on the company's progression and delivers a message of thanks as he bids farewell to the industry.
Watch John's farewell message:
"Hello, if we have not met may I introduce myself, I am John McGregor and I founded Contamac in 1986, now 34 years later I am about to retire and I had intended to make a final tour to meet with many of the wonderful people whom I have worked with over the years, however, the COVID epidemic has put a stop to that as it has so many things, so my industry farewell has to be a virtual one.
I was working in Optics and I realized that there was so much to be achieved in the world of optical material manufacturing and that a great opportunity was possibly being missed, and the possibilities were open to me and so I founded Contamac. I had no idea how large the company would grow, but my philosophy has always been that of constant improvement, growth and reinvestment. I have always been committed to long term planning, which reflects that of our colleagues and principals at HaoHai in Shanghai.
If you are honest with yourself, your colleagues and your partners in industry you will succeed. And our company's history proves the point, growth is central to our business ethic and that has driven our desire to introduce new materials, an ethic which has seen the company develop and manufacture a significant range of materials and associated optical products. That growth has also rewarded the company with the receipt of several commercial presentations and two "Queen's Awards for Enterprise". My personal award of an OBE by Her Majesty was a great honour.
These awards are as a result of the dedication and hard work put in by our outstanding staff: both current members and those who have gone before, building the foundations upon which Contamac is based, and in no small part by the support we have enjoyed by so many excellent companies with whom we have partnered over the years. I can never fully express my gratitude to all.
Contamac has achieved many things: growth from a garden shed to the occupation of four manufacturing sites covering more than 7,000 square meters, from trading in a very limited fashion in the UK to being a truly global company, which is also reflected in the international nature of our staff, now numbering more than 130.
Contamac has always been a family-focused business and that remains unchanged as we move forward under the leadership of my son Robert, our Managing Director, and Rob Lewis, our Operations Director, who has been with the company since 1988. The team is completed by Simon Wyatt, our Financial Director, who also heads up our Surgical Division. Simon has been with the company for more than 25 years.
I am delighted that I am leaving the company in the hands of people who can do the job better than I ever could, which fills me with great confidence and immense pride. So, may I leave you with my thanks and secure in the knowledge that Contamac is destined to go from strength to strength, I thank you and wish you all health and every success."