Contamac Announces Appointment of Steve Morgan as Quality Manager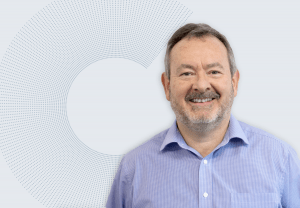 Contamac, the world's largest manufacturer of Intraocular and Contact Lens materials are proud to announce the appointment of Steve Morgan as Quality Manager.  In this role Steve will assume full responsibility for Quality Assurance within the company, as well as providing a service to our customers to support their regulatory requirements.
Steve joined Contamac from PA Consulting's Technology Group, where he lead the quality organization in managing compliance to the company's ISO 13485 and ISO 9001 certifications.  During his 12 years at PA, he also gained wide experience of managing the quality and regulatory aspects of medical device development projects, under both the EU MDD and US FDA regulations, covering products such as auto injectors and blood glucose meters.  Steve is also a lead assessor for the ISO 13485 and ISO 9001 standards, and has regularly undertaken third party quality audits on behalf of customers.
Steve is delighted to have joined Contamac at a time when the company is continuing to enjoy significant growth across its product portfolio.  In his first 8 weeks with the company he has immersed himself in the business, covering all aspects of the internal production process, while starting to reach out and establish links with customers and trade organizations.
Steve commented "My early impressions are extremely positive – the people at Contamac are a close knit team with a tremendous breadth of technical knowledge and understanding of the industry.  I have been made to feel very welcome in joining the organization and look forward to helping the company continue to manage the challenging quality and regulatory landscape ahead, which will help support both Contamac's and their customers' continued success."
Robert McGregor, Managing Director at Contamac said, "We are delighted to have Steve as part of the team, his extensive background and knowledge in the medical device industry will ensure that Contamac and its customers are as prepared as we can be to meet the ever increasing regulatory requirements placed upon our industry for the future.  This further demonstrates our commitment to quality and the desire to provide the best possible products to the industry.  Steve will add additional support to our customers and compliment the expertise we already provide through Research and Development, Technical support, Education and Sales and Marketing".