Congratulations Paul Hopgood on Retirement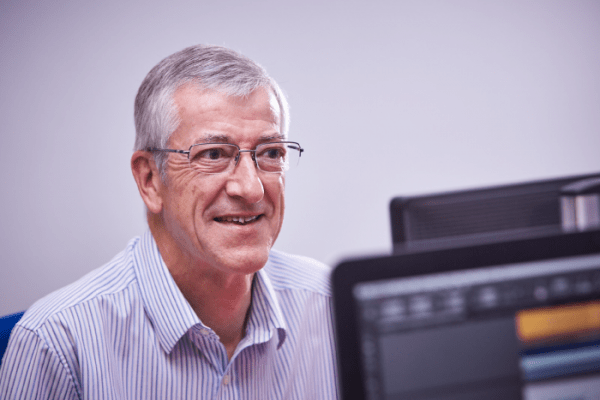 The arrival of the New Year sees Paul Hopgood our Sales Support Administrator, retiring to enjoy his new life in the Suffolk countryside along with his wife Cherry, who also retired recently.
Paul has been part of the Contamac family for the last 15 years and is known to most of our customers. During this time, he has dealt with orders and queries from all over the world, made sure the export documentation was always correct and offered outstanding customer service. "I got to deal with people from pretty much all continents of the world for quite a long period – many of whom you get to know well, so it was always a great pleasure to meet customers in person when they visited the facility. Meeting many of them at the 25th anniversary celebration at the Tower of London was special and a memorable evening."
Paul joined Contamac in 2001 after a very particular encounter with John McGregor, Chairman and founder. "I originally applied for a Sales Office Manager role during the summer but was unsuccessful. Shortly after I bumped into John McGregor whilst taking my dog for a walk. John was in his car, pulled his window down and invited me to visit him the same week", Paul remembers.
When Paul started in his role, Contamac employed around 30 people and processed approximately 1500 orders per year. Today the company operates from a 36,000 sq. ft. purposed built, state of the art facility employing over 80 people and the volume of orders processed has increased by 220%. During this time Contamac has become the world's largest independent manufacturer of contact (CL) and intraocular (IOL) lens materials, and a leading innovator in the development of specialist polymers and biocompatible materials for medical applications. Paul has witnessed Contamac's development and recalls: "The business was welcoming to new ideas straight from the beginning, which ultimately is the quality which has always driven the company forward."
He has seen and been part of the launch of several new CL and IOL materials, the modernisation of the premises, the expansion of our distribution channels and the celebration of the company success on the receiving of several renowned awards, such as the European Business Award and more recently the two Queen's Awards for Enterprise, for International Trade and Innovation.
"I thoroughly enjoyed the challenges and had a good time over the past 15 years. We went from success to success and looking at the new facility and people who occupy it, I have no doubt that this trend will continue."
John McGregor knows the importance of building good teams within the company "Contamac is very careful when selecting new members of staff, they have to be the best available person for the job, they have to blend with the existing staff and need to embrace the company philosophy, Paul met these criteria and has given the company fifteen years of loyal service for which I am most grateful. He will be a hard act to follow and I shall miss seeing him around the company and also walking his dog along the edge of the fields bordering my home. Paul and Cherry have moved from our busy and historic market town to the peace of the beautiful village of Hundon in Suffolk, both I and the company, wish them a long and happy retirement."