The Soft Lens Dropout Patient – Part 2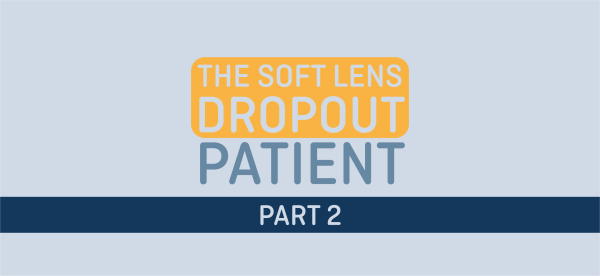 For those readers who may not have read the first part of this article here's a brief recap:
I have been describing the case of a typical soft lens dropout patient, Natasha, who works in the office and kindly agreed to participate in our investigation. She would dearly like to wear contact lenses for social and family occasions and particularly when she watches her favourite sport, rugby.
Previously, she found she could only wear her lenses for 3-4 hours, which meant taking them out halfway through a day out, such as at a family wedding or when watching a game.
Initially, she had a tear break-up time (TBUT) of 2.5 seconds, so we instigated some remedial treatments such as warm compresses, lid massage and lid wipes.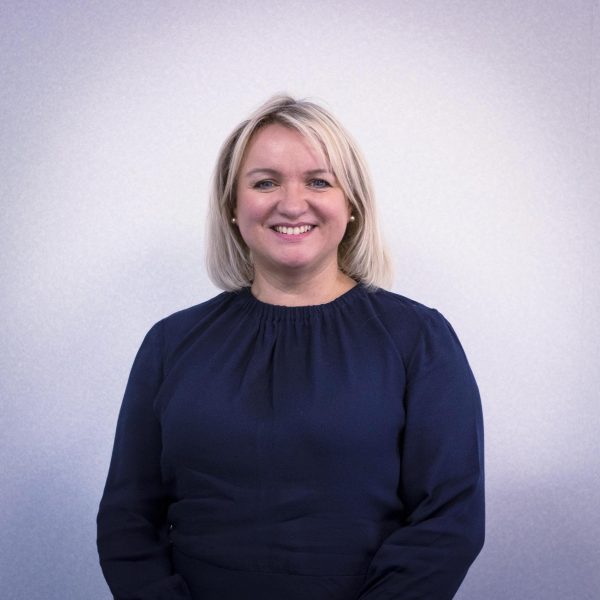 Follow-up Assessment
Natasha continued with her routine of warm compresses and lid massage, together with Tea Tree Lid Wipes – which turned out to be her preferred choice from the selection I offered her.
Her eyes felt better – particularly after the Warm Compress – and the TBUT has improved from just 2.5 seconds to over 7 seconds in the Right Eye and nearly 7 seconds in the Left (Fig 1 and 2).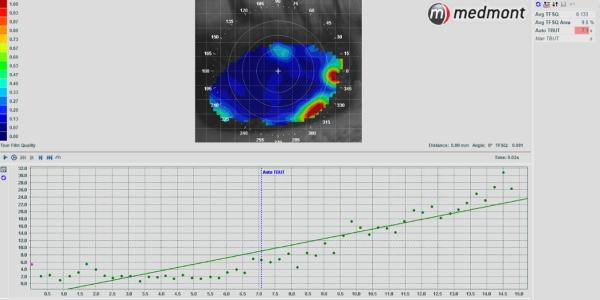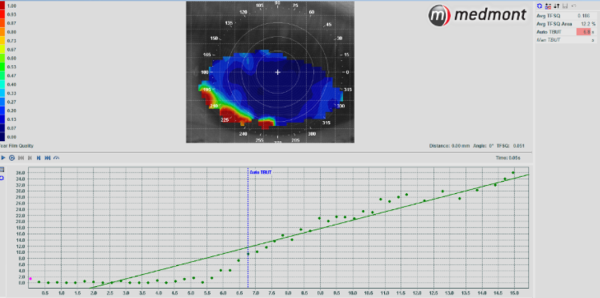 Fig 1 and 2: Non-Invasive Break-Up Time (NIBUT) Right and Left
But what of her Contact Lens Wear?
I wasn't sure what type of lens Natasha had been offered previously, so for this exercise, I thought we should start with a basic hydrogel from a known supplier rather than a more complex silicone hydrogel and surface treatments. 
If you recall from the first instalment of this saga, Natasha struggled to manage 3-4 hours of wear with earlier attempts at soft lens wear. This meant needing to remove lenses halfway through family events or rugby matches due to discomfort.
Using a 59% water content moulded lens, Natasha managed to wear the lenses for nearly 7 hours without discomfort, only removing them when she got home rather than out of necessity.
The TBUT score is still below what is typically considered sufficient to maintain regular wear, so we will continue the treatment and see if we can continue to improve. 
I think this shows that motivated patients can be fitted with lenses if the practitioner is willing to offer the correct advice and treatment. In this case, the patient, Natasha, was motivated partly because she wanted to wear contact lenses for days out with her family, but also because the treatment made her eyes more comfortable even when she was not wearing lenses.
Next Steps
We will continue to monitor the progress and in the next article will report on whether a more complex lens made from a silicone hydrogel with surface modifications can further improve comfort and wearing time, or whether we should progress to a customised option.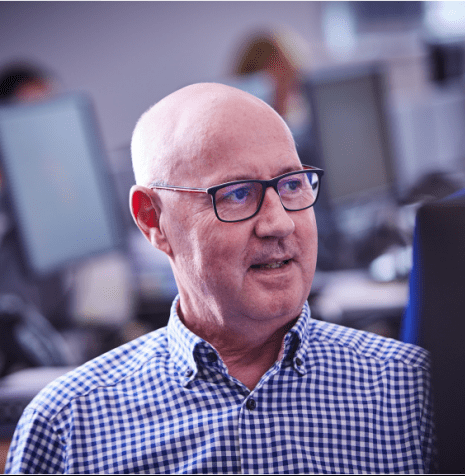 Martin Conway has over 40 years' experience in the contact lens field as a qualified Contact Lens Optician. He is registered with the UK General Optical Council on the Speciality Contact Lens Register. Martin is a fellow of the British Contact Lens Association (FBCLA), and The International Association of Contact Lens Educators (FIACLE). He has served in the Professional Services role as an educator and clinical adviser on behalf of both Sauflon and CIBA, and now acts as Professional Services Consultant for Contamac. Martin has lectured extensively in Europe, Asia, Russia, North and South America and the Middle East.