Class 2022 – See you in Cartagena
By Martin Conway and Carlos Mayoral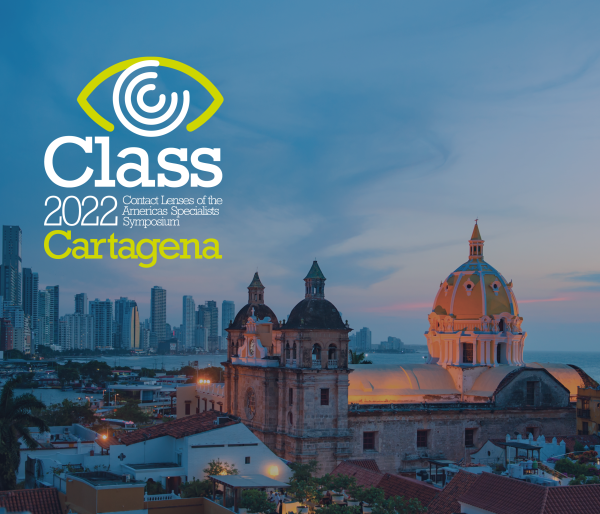 It is with great anticipation that this year's Class Symposium will take place in Cartagena, Colombia on November 3rd, 4th and 5th.
After the COVID hiatus, it will be a welcome return to in-person meetings with colleagues, old and new, and to learn from the experts in the field.
Cartagena is a splendid 16th-century walled fort city with cobblestone streets in the Old City, situated on the Caribbean coast, and beaches within easy reach.
This year we have divided the clinical lectures into specific categories: Myopia Management, Scleral Lens Fitting, GP Lens Fitting and Fitting the Irregular Cornea. Each session will be introduced by a key opinion leader, who will introduce a team of speakers to cover various aspects of the topic.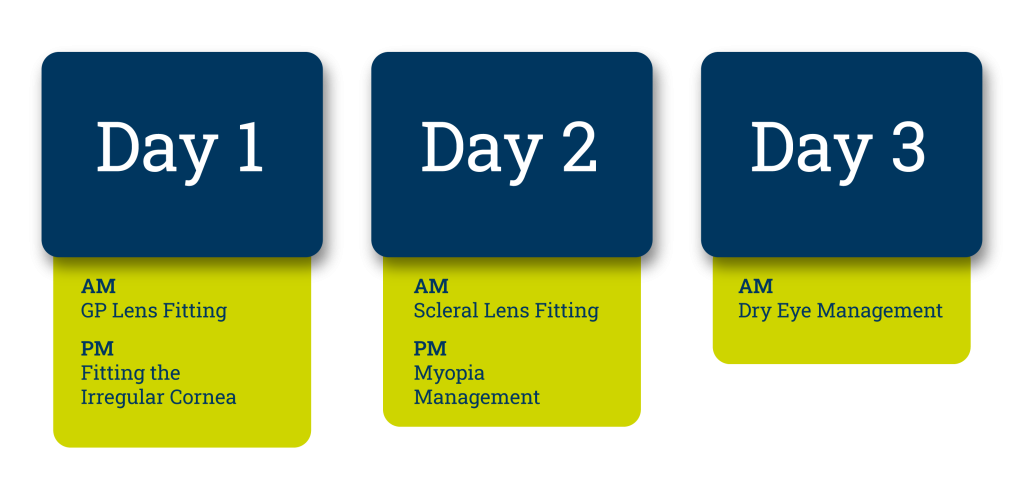 This year's keynote speaker is Dr Jeffrey Walline, OD PhD, who will give the keynote address and chair the main session on Myopia Management.
Dr Walline is the Associate Dean for Research at the Ohio State University College of Optometry. He received his Doctor of Optometry from the University of California, Berkley School of Optometry, and his Masters and PhD degrees from the Ohio State University College of Optometry. Dr Walline has led several pediatric contact lens studies, and he is the Study Chair of the Bifocal Lenses in Nearsighted Kids (BLINK) Study, a National Eye Institute-sponsored, randomized clinical trial to investigate the myopia control effects of soft multifocal contact lenses.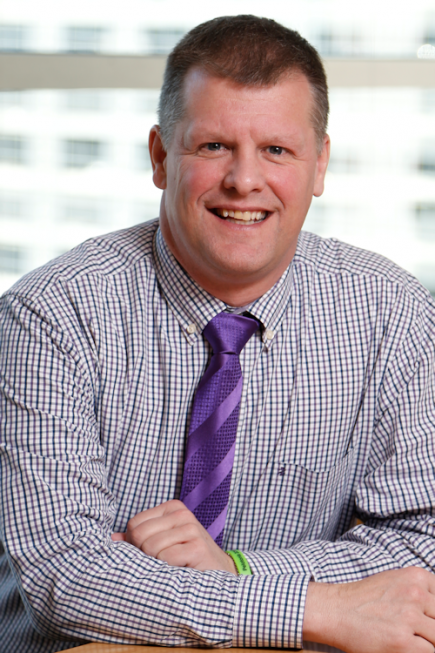 Extending our focus on education, the Universities of Optometry from Colombia and invited Universities from Mexico and Guatemala will present their research in the Academia Talks category. They will conclude with a forum of Directors and Deans of Optometry, discussing the future of contact lens education in Latin America.
As well as the main clinical lectures, more than 40 Workshops from major manufacturers will also be available to book on a first-come, first-served basis.
Plus, Class Manufacturers, with a dedicated programme for industry delegates, covering all aspects of manufacturing speciality lenses. Subjects will include, metrology, materials, software, lathes and diamond tools.
For more information about Class 2022, visit our website. Join us in Cartagena! 
Class 2022 – Nos vemos en Cartagena!
Por Martín Conway y Carlos Mayoral
Es con gran expectativa que Class Symposium de este año se llevará a cabo en Cartagena, Colombia, los días 3, 4 y 5 de noviembre.
Después de la pausa de COVID, será un bienvenido regreso a las reuniones en persona con colegas, antiguos y nuevos, y para aprender de los expertos en el campo.
Cartagena es una espléndida ciudad amurallada del siglo XVI con calles empedradas en la Ciudad Vieja, situada en la costa caribeña, y playas de fácil acceso.
Este año hemos dividido las conferencias clínicas en Foros específicos: Manejo de la miopía, Adaptación de lentes esclerales, Adaptación de lentes GP y Adaptación de la córnea irregular. Cada sesión será presentada por un líder de opinión clave, quien presentará un equipo de oradores para cubrir varios aspectos del tema.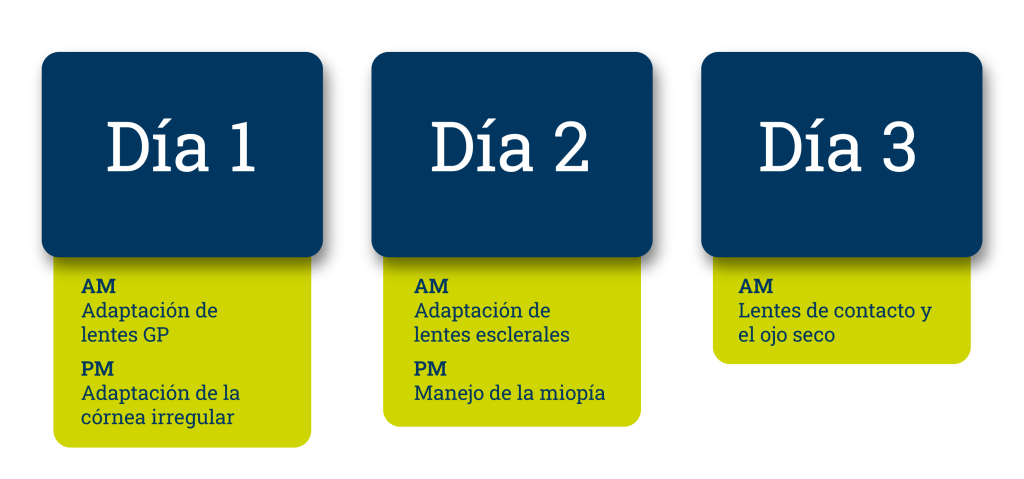 El orador principal de este año es el Dr. Jeffrey Walline, OD PhD, quien dará el discurso principal y presidirá la sesión principal sobre el manejo de la miopía.
El Dr. Walline es el Decano Asociado de Investigación de la Facultad de Optometría de la Universidad Estatal de Ohio. Recibió su Doctorado en Optometría de la Universidad de California, Berkley School of Optometry, y su Maestría y Doctorado de la Facultad de Optometría de la Universidad Estatal de Ohio. El Dr. Walline ha dirigido varios estudios de lentes de contacto pediátricos y es el presidente del Estudio de lentes bifocales en niños miopes (BLINK), un ensayo clínico aleatorizado patrocinado por el Instituto Nacional del Ojo para investigar los efectos de control de la miopía de los lentes de contacto multifocales blandos.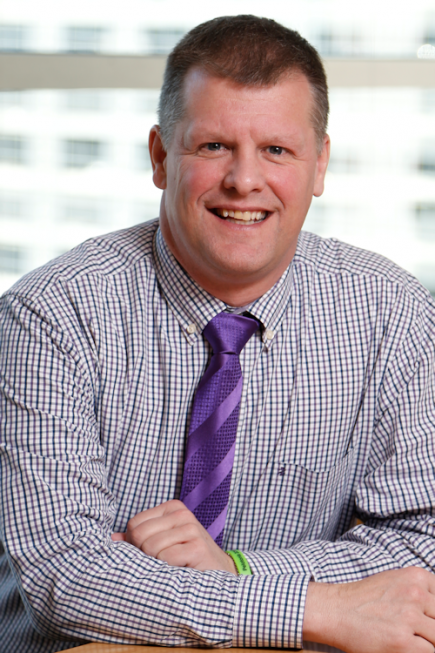 También tendremos todas las Universidades de Optometría de Colombia y Universidades invitadas de México y Guatemala presentando sus investigaciones en la categoría Charlas de Academia, culminando con un foro de directores y decanos de optometría donde se discutirá el futuro de la educación en lentes de contacto en Latino América.
Además de las principales conferencias clínicas, más de 40 talleres de los principales fabricantes también estarán disponibles para reservar por orden de llegada.
Y una novedad:  Class Manufacturers, con un programa dedicado para delegados de la industria, que cubre todos los aspectos de la fabricación de lentes de contacto especiales. Los temas incluirán metrología, materiales, software, tornos y herramientas de diamante.
Para obtener más información sobre la Clase 2022, visite nuestro sitio web.
¡Únete a nosotros en Cartagena!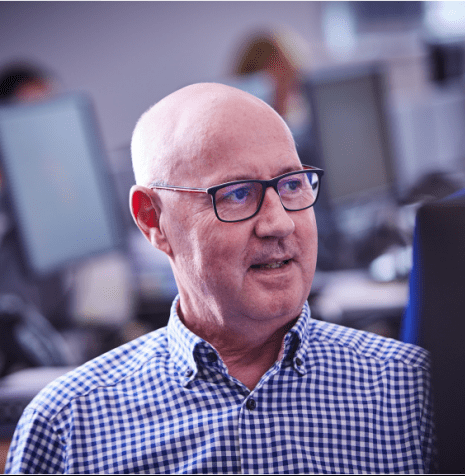 Martin Conway has over 40 years' experience in the contact lens field as a qualified Contact Lens Optician. He is registered with the UK General Optical Council on the Speciality Contact Lens Register. Martin is a fellow of the British Contact Lens Association (FBCLA), and The International Association of Contact Lens Educators (FIACLE). He has served in the Professional Services role as an educator and clinical adviser on behalf of both Sauflon and CIBA, and now acts as Professional Services Consultant for Contamac. Martin has lectured extensively in Europe, Asia, Russia, North and South America and the Middle East.