Practice Profile: Dr. Stephanie Woo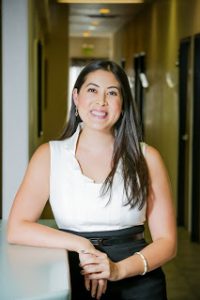 Dr. Stephanie Woo graduated from Southern California College of Optometry in 2011 and completed a cornea and contact lens residency at the University of Missouri – St. Louis in 2012. After completing her residency, she knew specialty contact lenses would be a part of her future. She decided to return to her hometown of Lake Havasu, AZ and started practicing with her childhood optometrist, Dr. Stuart Adams. Dr. Adams founded Havasu Eye Center in 1990. Lake Havasu is a rural community with a population in 2013 of 52,844. The median household income in 2014 in Lake Havasu was $37, 647 (compared to the national average of $53,657 and Arizona $50,068).  The closest large city is about 200 miles away.
When Dr. Woo joined the practice in 2012, Havasu Eye Center's patient base was mostly comprehensive eye exams, glasses, soft contacts and ocular disease management. Dr. Woo knew it would be a challenge to integrate specialty contact lenses into her new practice, since that was not a service that had ever been offered. Equally challenging was the rural location of the practice along with the small population of the city. Dr. Woo's initial concern was 'How many specialty contact lens patients could there possibly be in a town of only 53,000 people?' Another potential issue was the low socioeconomic status of Lake Havasu, with the median household income being well below national average. Would patients even be able to afford specialty contact lens services and products?
Dr. Woo was extremely passionate about specialty contact lenses and excited to offer this new service to her hometown. Dr. Woo offered specialty contact lenses to every patient who she thought may benefit. Many specialty contact lens patients were discovered at the time of their comprehensive exam. Here are some examples:
Post RK patients complaining of fluctuation vision
Keratoconus patients
Patients with corneal scarring from trauma or herpes simplex
Patients suffering from extreme dry eye who have tried various artificial tears, gels and medicated eye drops
Corneal transplant patients looking to improve their vision
Normal cornea patients unhappy with vision or comfort of soft toric contact lenses
Patients with high astigmatism
Presbyopic patients looking for the best possible vision at distance and near
Other patients with irregular astigmatism seeking best possible vision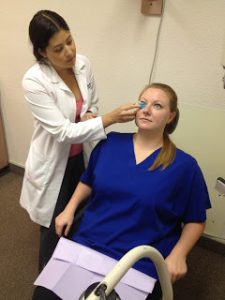 By recommending specialty contact lenses to each patient she thought may benefit, Dr. Woo quickly grew her specialty contact lens patient base to over 1,000 patients in a matter of 3 years. "Anyone who is passionate about specialty contact lenses can do it! If I can do it in a less than ideal market, that goes to show you anyone can do it if you confidently recommend this unique service" Dr. Woo states. She attributes her success of specialty contact lenses to simply recommending them to patients you feel may benefit. "If you explain all of the options to the patient and always keep the patient's best interest at heart, you will be surprised at how many patients opt for the best treatment."
I would be delighted to answer any questions, please send me an email to drwoo2020@gmail.com. Thank you!