Mission: Education
BostonSight's FitAcademy harnesses over 30 years of scleral lens innovation, fitting, management, and co-management to educate practitioners globally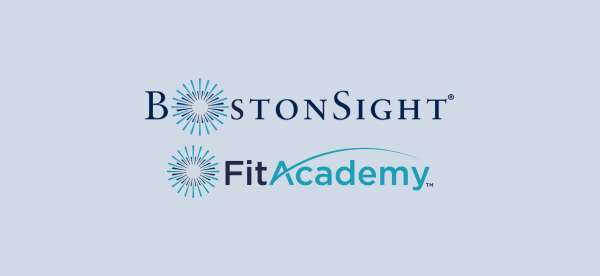 By Karen Carrasquillo, OD, PhD, FAAO, FSLS, FBCLA
At the core of BostonSight's mission reside two fundamental pillars: innovation and education. As a non-profit organization, founded in the early 1990s (when there was still so much to learn about scleral lenses, especially after the advent of gas permeable polymers to manufacture these), sharing clinical knowledge and educating about the therapeutic benefits of scleral lenses was, and continues to be, a driving force and guiding light for the organization. 
Since the mid-1980s, one of the primary vessels to disseminate our clinical and research data has been via peer-reviewed publications.  So much so that BostonSight has been recognized in two bibliometric studies as the number one contributor of scleral lens peer-reviewed publications in the United States, and number two worldwide.1,2  Additionally, for the past 20 years, optometrists and ophthalmologists from all over the globe have come to BostonSight for in-person, immersive education in our own clinic. This has ranged from clinical shadowing to completing the intensive PROSE Fellowship, designed to address the most advanced cases of ocular surface disease. It has also included collaborations with the New England College of Optometry (NECO), MCPHS University College of Optometry, Massachusetts Eye and Ear Infirmary, and the Veteran Affairs Hospital System, all focused on developing and educating future generations of clinicians. 
Over the years, our educational evolution and goals have been to broaden the reach, increase the bandwidth, strengthen the impact, foster collaboration, and pass it forward. After almost twenty years of focusing primarily on clinical immersive, in-person education, the concept of FitAcademy™ was born in 2018. It started as a 'pie in the sky' concept, then a goal, and later became a reality. Could we transport, host, and "feed" Cornea and Contact Lens residents from all over the United States and Canada at little to no cost to them? Feeding not only their bodies but also their intellect with our 30+ years of knowledge on everything scleral lenses. The content would have a strong emphasis not only on the mechanics of scleral lens design, fitting, and troubleshooting, but an equal emphasis on the importance of management and co-management of complex corneal diseases.  The fortune of working alongside corneal specialists throughout the existence of BostonSight and treating some of the most complex and challenging corneal disease patients allowed us to learn early on that to be successful with scleral lenses, practitioners need to see the big picture, need to learn about ocular surface disease management and co-management, need to know how to collaborate and how to communicate with referring specialists, and need to learn how to manage complications beyond the fit. This is how the phrase "it's not just about the piece of plastic" came to be; coined by our corneal specialist and medical director ca. 2008.  Additionally, as pioneers in the field and innovators in lens designs, having acquired a wealth of knowledge on scleral lens design and troubleshooting, it was only fitting (no pun intended!) to share more broadly our knowledge with a wider audience and further our mission of education. And so, FitAcademy™ was launched, expanding our reach to the entire Cornea and Contact Lens Residency classes from the United States and Canada, and just last year to practicing clinicians from Europe (Figure 1).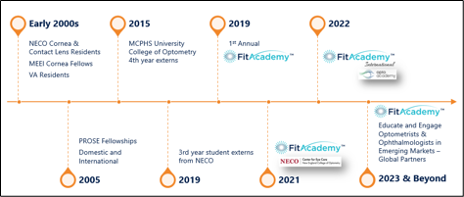 Figure 1. BostonSight's educational scope, reach and growth over the last two decades.
It takes a village. Thanks to the generosity of BostonSight donors and individual sponsors like the John Henry Family Foundation, Contamac, Eaglet Eye, Tangible Science, OCULUS, and Glaukos Corporation, this year we are celebrating the 5th anniversary of FitAcademy for Cornea and Contact Lens residents. With its inauguration in 2019 (Figure 2), the hallmark of FitAcademy has always been to involve ophthalmology and external optometrists in its faculty and, in addition to an all-intensive didactic program, include a wet lab with real patients that have a variety of conditions across the entire complex corneal disease spectrum.  This model allows practitioners to see the didactic lessons come to life, and through lively discussions and first-hand evaluations of complex patients, enhance their experience and knowledge.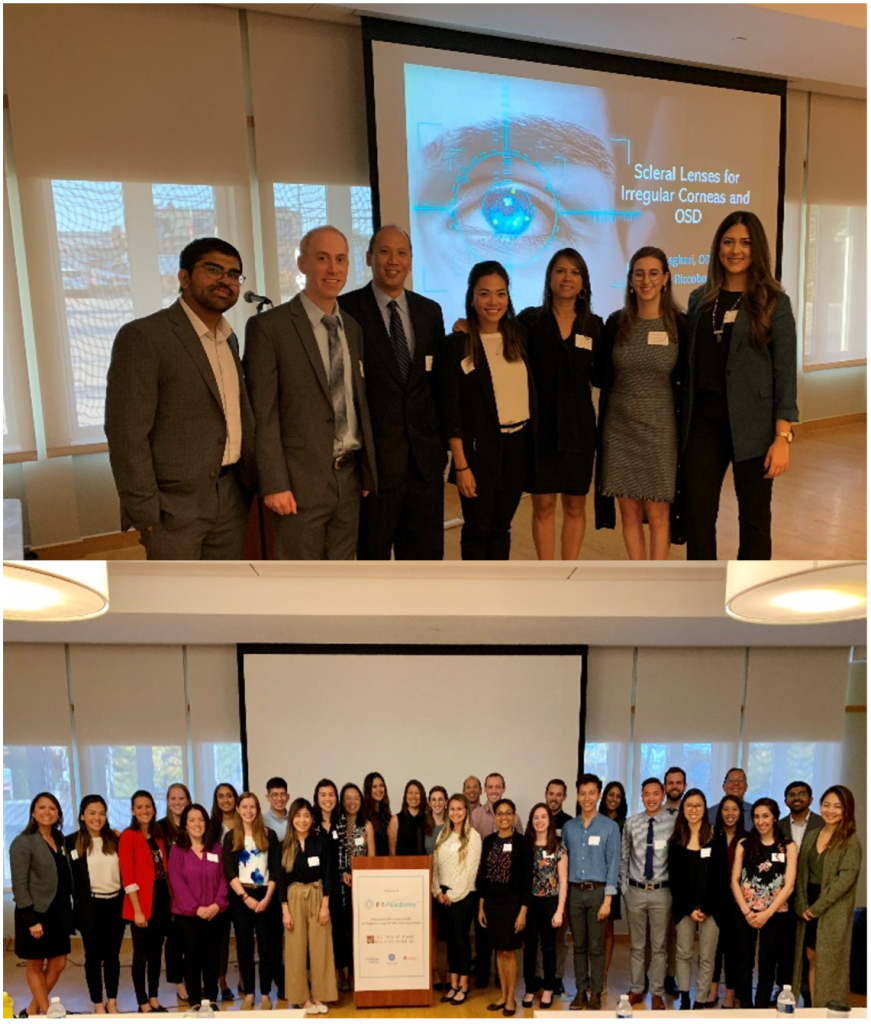 Figure 2. Inaugural FitAcademy for Cornea and Contact Lens residents and fellows – 2019.
Through participant surveys, we continue to strengthen and improve the program and have received phenomenal feedback after every FitAcademy – including our all-virtual program at the height of the pandemic in 2020 (Figure 3).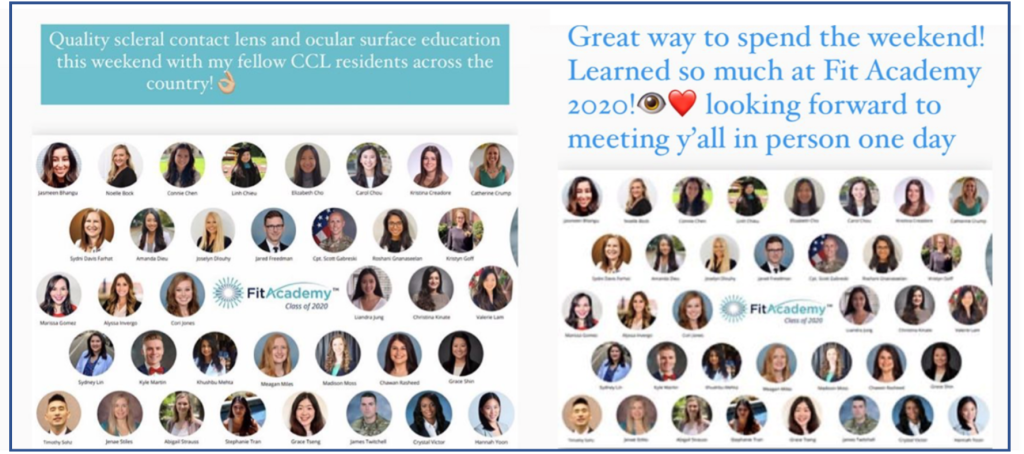 Figure 3. Social media feedback from attendees after our all-virtual program at the height of the pandemic in 2020.
In 2021, we partnered with NECO who graciously agreed to host FitAcademy at their state-of-the-art Clinical Training Center. Here, practitioners enjoy the benefit of synchronous patient evaluations powered by ION cameras in all the slit-lamps and an area of group teaching and discussion. Practitioners also benefit from the tremendous expertise and depth of knowledge of the NECO faculty (Figure 4).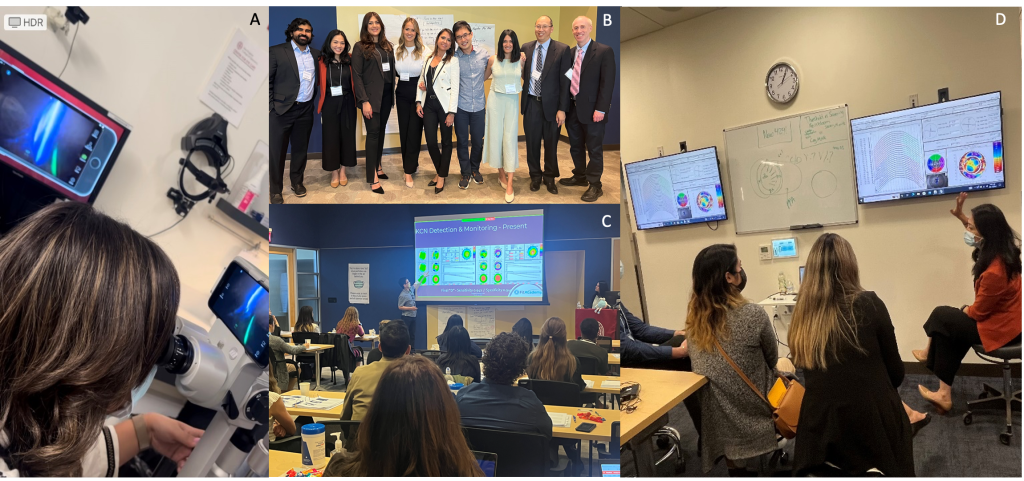 Figure 4. FitAcademy for Cornea and Contact Lens residents and fellows held at NECO's Clinical Training Center and in partnership with NECO.
In the summer of 2022, we held our first FitAcademy International, in partnership with OptoAcademy®, an educational organization from Spain. Clinicians from Spain visited our BostonSight headquarters for a two-day program that combined didactic sessions, new patient consultations, patient comprehensive annual evaluations, new patient fittings, and ophthalmology consultations featuring a wide range of corneal diseases (i.e., Keratoglobus, Boston Keratoprosthesis Type 1, Steven's Johnson Syndrome, Ocular Cicatricial Pemphigoid, and Graft versus Host Disease). Each day culminated with clinical grand round style discussions and practitioners benefitted from workshops in scleral lens edge modifications (Figure 5). After the tremendous feedback received from FitAcademy International, we are hosting our second iteration this summer, anticipating practitioners from Spain, Portugal, and Latin America.

Figure 5. Inaugural FitAcademy International for established practitioners held at BostonSight.
It is our goal to continue to carry out our mission by collaborating with global partners to further scleral lens education and the understanding of corneal disease management and co-management for both optometry and ophthalmology. Our 30+ years of experience with PROSE treatment working alongside cornea specialists has given us a unique perspective on the therapeutic benefits of scleral lenses for ocular surface disease. We have an opportunity to educate ophthalmologists in the hope they will adopt scleral lenses themselves, or refer more patients to their optometry colleagues, opening this treatment option to many patients who may otherwise miss the opportunity. 
Thomas Paine once said, "The mind once enlightened cannot again become dark". FitAcademy programs not only mean to enlighten, but they prevent the mind from becoming dark and aim to turn darkness into light by developing ambassadors of sight. Our ultimate goal: that as many patients in the world that can benefit from scleral lenses, actually do so.