An Interview with Arron Brown – ABDO Contact Lens Distance Learning Course 2019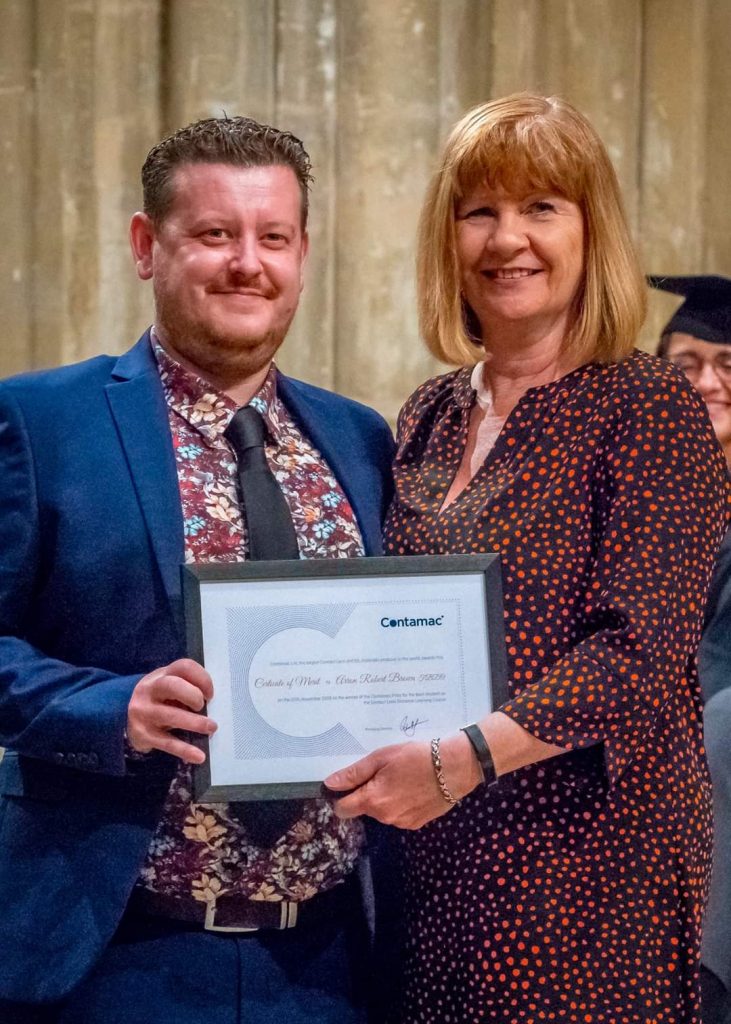 Congratulations on your Certificate of Merit for the 2019 Contact Lens Distance Learning course with ABDO. What was your background and experience prior to the course?
Thank you. I qualified as a Dispensing Optician in 2009 when I worked for an Independent Optician. Now, I work for a different employer where I have taken a more Contact Lens related position and also have a focus on training other staff members on all aspects of Optics. I have also undertaken the ABDO Low Vision Honours course where I have passed all my theory exams and just need to gather my case records before sitting my practical exams.
What made you want to embark on the CL course?
I have always shown an interest in Contact Lenses and this was originally why I enrolled on to the Dispensing course. I like the logical thinking involved in fitting lenses and the troubleshooting required. Also building relationships with patients as you get to see them much more often than when they attend just for sight tests every 2 years.
What was the structure of distance learning like?
We had assignments to do weekly which was submitted to a tutor to mark. These assignments could take up to about 15 hours per week, this meant most evenings were spent reading or doing calculations. We had two 1 week blocks down at Godmersham where the ABDO college is located. This is where we would have lectures and practical based lessons. I always enjoyed these block visits and we learnt a lot while being there.
What was the most valuable thing you learnt from the course?
There are so many things I have learnt. Time management is one of them, but I would say thinking outside of the box when troubleshooting would be a valuable lesson. Not everything can be learnt from a book and trying new and different options could work for a particular patient.
What was the biggest challenge?
Case records are a very big challenge. Getting the right amount of patients from the correct categories required. Also as you need at least 6 months of records for one patient this can be difficult, especially if a patient drops out or attends for an appointment but ends up seeing another colleague, which them means this record can no longer be used.
What are you currently doing since the course ended?
I'm still working towards my final practical exams which I'm hoping to sit this year once I have finished compiling all my case records and I'm also working towards my Low Vision practical exams.
If you had one piece of advice for peers interested in specialising in contact lenses, what would it be?
Go for it!! It's an amazing and enjoyable side to an Optics career. I find my days in practice are never the same and the opportunities I have had already in meeting and working with interesting people in the field are vast. 
---
Get to know previous ABDO CL Distance Learning winners: