John Clamp Joins Contamac Ltd as Director, Strategic Projects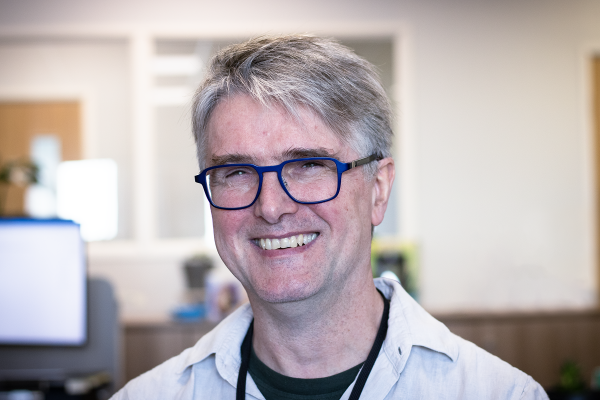 Contamac, the world's largest manufacturer of Intraocular and Contact Lens materials, is proud to announce the appointment of John Clamp as Director, Strategic Projects.  In this role, John will drive long-term strategic initiatives for the business in partnership with our R&D Group and Operations Team.
John's history with Contamac is extensive; as a long-term customer from his time at Ultravision, John has always been a good partner and friend of the Company.  He joins Contamac at an exciting time in its history, as it continues to enjoy significant growth across its product portfolio.
John joins Contamac from 3 April 2023, having spent 30 years at UltraVision as CTO and Joint CEO.  During this time, John was responsible for 10+ patent families and numerous inventive developments within lathing, moulding and hybrid manufacturing processes, as well as lens designs from soft keratoconic lenses to smart contact lenses incorporating liquid crystal layers and sensors.  John has also developed software ranging from full system-wide applications, through to full contact lens 3D design and creation of machining files.
John commented, "I'm immensely appreciative of Rob's and his team's support of UltraVision CLPL over many years and am now very excited to join Contamac and immerse myself in the supply side of the contact lens industry.  I hope my perspective as an ex-manufacturer and customer will further enhance Contamac's renowned customer support."
Robert McGregor, Managing Director at Contamac said, "I am delighted and honoured to have John join Contamac.  His extensive background and knowledge in our industry will help our teams continue their drive to deliver the next generation materials.  John brings valuable know-how and unique capabilities that complement the Company's extensive knowledge, in its drive to deliver new and innovative materials in the future.
To be clear, John has not joined the Company for us to make finished lenses; this is not something Contamac has any interest in, as that is entirely our customers' business.
John's finished-lens background will, however, help us further understand the importance of our next generation products.  It is John's extensive experience in engineering, manufacturing, design and software, coupled with his industry knowledge, that is exciting to the Company and will ultimately shape his role at Contamac.  John will further complement our continued drive to place our customers' needs at the heart of our business".